Prominent Iranian human rights lawyer Nasrin Sotoudeh and several political prisoners jailed for their involvement in the 2009 anti-government protests were released on Wednesday, reports said.

The reports came a week before new moderate President Hassan Rowhani, who has promised more freedoms at home, travels to New York to attend the United Nations General Assembly.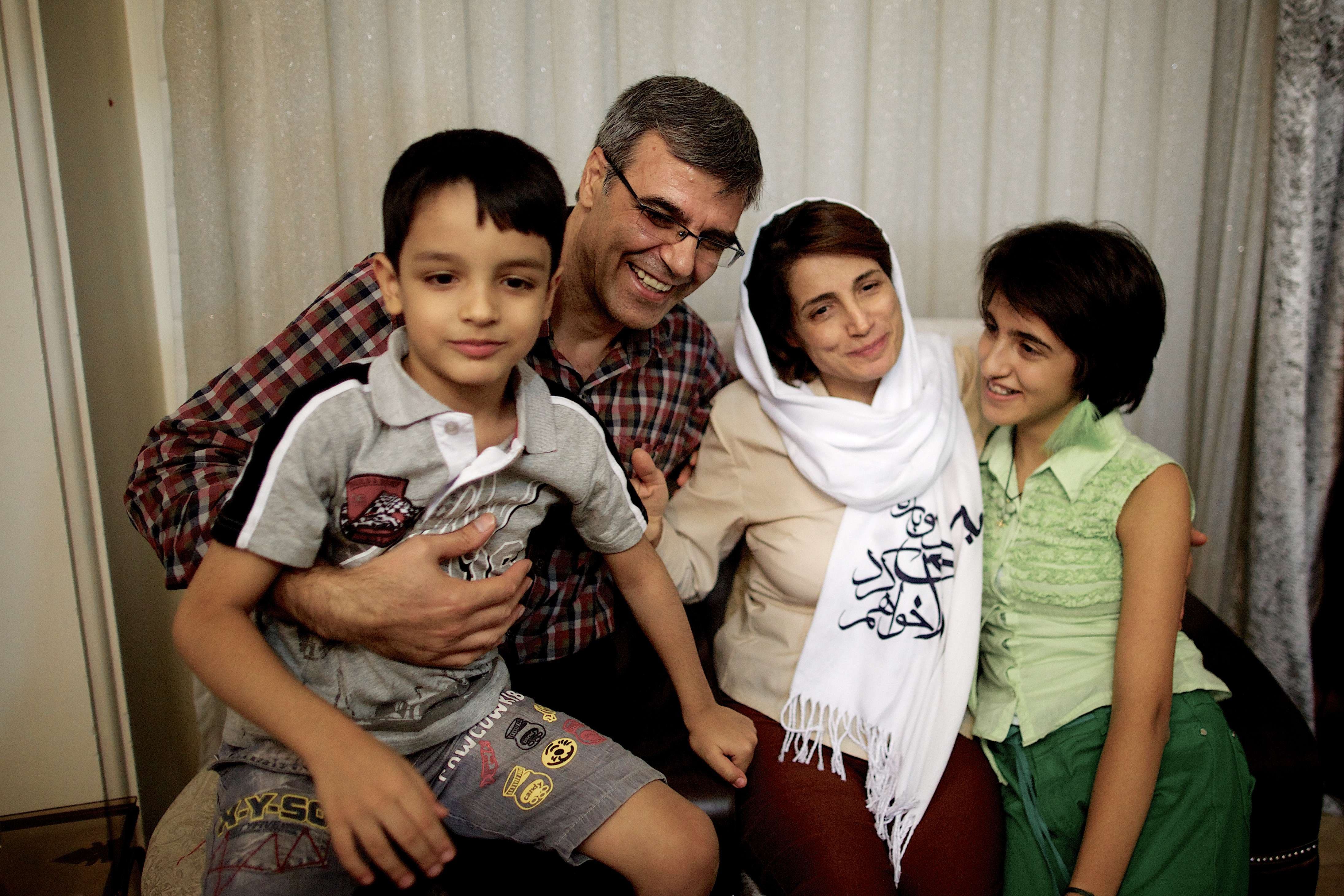 The ISNA news agency said that in addition to Sotoudeh, thirteen others were also freed, including ex-deputy foreign minister Mohsen Aminzadeh, reformist politician Feyzollah Arabsorkhi and reformist journalist Mahsa Amirabadi.

They had been rounded up for alleged involvement in anti-government protests in 2009 in the aftermath of the disputed re-election of president Mahmoud Ahmadinejad.

Sotoudeh, imprisoned since 2010 for her human rights work, had been serving an 11-year prison sentence for defending political prisoners and aiding Nobel peace prize winner Shirin Ebadi.

ISNA said she was released after being pardoned, but gave no details.

The United Nations, European Union and the world's main international human rights groups had all called for Sotoudeh to be freed, calling her a prisoner of conscience.

Charged with "conspiring against state security," the mother of two young children went on a hunger strike for 49 days in October 2012 to protest against her conditions in Tehran's Evin prison, limits placed on family visits and harassment of her relatives.

Her husband and then 12-year-old daughter were slapped with a travel ban, among other punishments.

Last year, Sotoudeh won the European parliament's prestigious Sakharov rights prize.