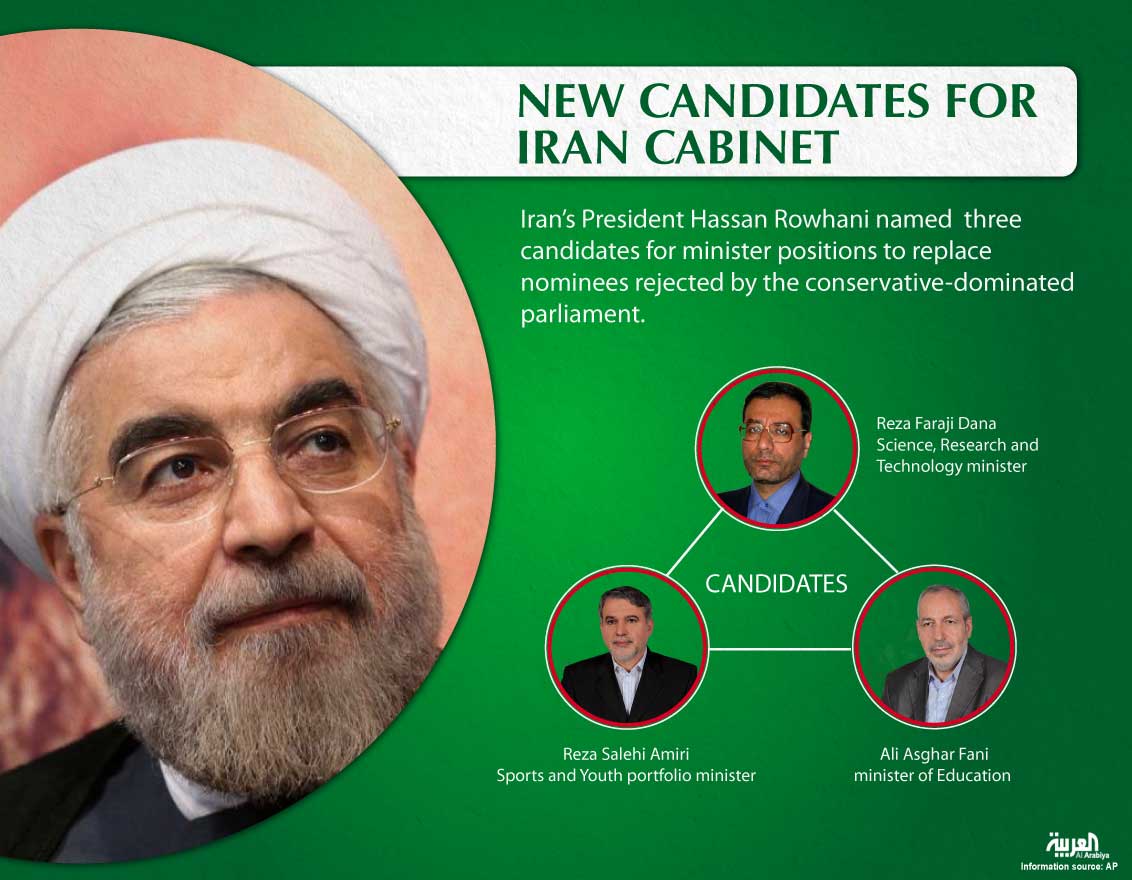 Iran's President Hassan Rowhani has named on Sunday three candidates for minister positions to replace nominees rejected by the conservative-dominated parliament, Iranian media reported.
Iranian state television said Sunday that the president named Reza Faraji Dana to be Science, Research and Technology Minister, Reza Salehi Amiri to fill the Sports and Youth portfolio and Ali Asghar Fani to head the Education Ministry, according to the Associated Press.
The parliament will be discussing the nominations next week. They are most likely to be confirmed as they are not prominent in any political faction, AP reported.
Rowhani's proposed cabinet was attacked for its member's Western education, their alleged ties to the opposition and their lack of experience. But, out of the 18 nominees, lawmakers rejected only three of the proposed.

(With The Associated Press)