Nine car bombs exploded in Shiite-majority areas of Baghdad province on Sunday, killing at least 54 people and pushing the October death toll from Iraq violence to 620, officials told Reuters.
The wave of blasts, which hit eight different areas in and around the Iraqi capital, also wounded more than 90 people, security and medical officials said.
One of the worst-hit neighborhoods was Shaab in north Baghdad where two car bombs exploded in a commercial area, killing five people and wounding at least 17.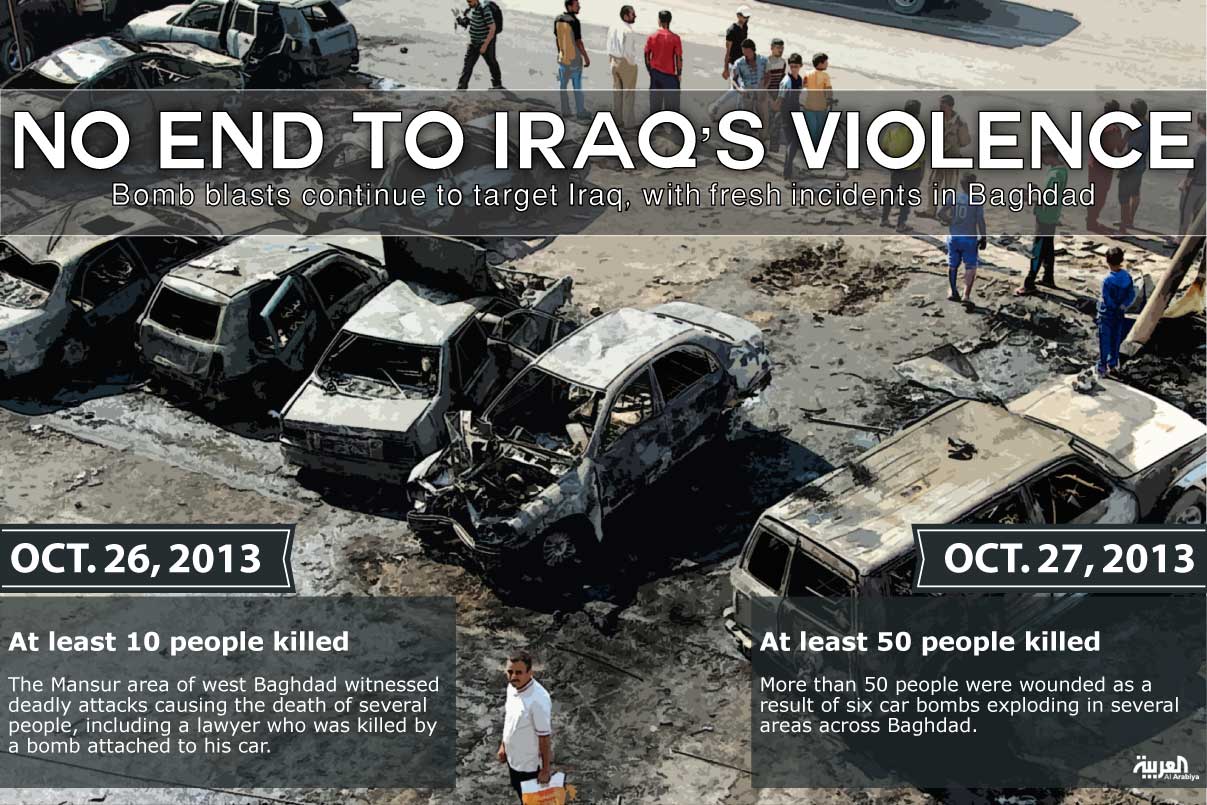 Blasts also struck the areas of Bayaa, Baladiyat, Mashtal, Hurriyah and Dura in Baghdad, and Saba al-Bur and Nahrawan near the capital.
"I was eating my breakfast when a powerful blast shook the building, shattering the window of my apartment and covering the dining table with pieces of glass," said Suad Ahmed, a woman living in Baladiyat, where another car bomb killed three people.
"I was terrified, I heard women and children shouting next door. I started to cry. I was afraid of death," she added speaking to Reuters.
The Mashtal blast hit a bus station while bombs in Bayaa, Dura and Saba al-Bur targeted commercial areas.
Iraq has, since last month, restricted many Baghdad residents from using their cars, but the measure has failed to prevent dozens of vehicle bombs exploding in the capital.
More than 620 people have now been killed this month across Iraq, and more than 5,300 since the beginning of the year, according to Agence France-Presse figures based on security and medical sources.