Beirut bombers linked to Iran: expert
Abdullah Azzam Brigades was formed in 2009 as an offshoot of al-Qaeda in Iraq
The Lebanese branch of Abdallah Azzam Brigades, which claimed responsibility for two blasts at the Iranian embassy in Beirut on Tuesday, was established by Iranian intelligence services after 2003, a Middle East counter terrorism expert said.
Speaking to Al Arabiya News Channel, Mustafa Alani, a senior advisor and program director in security and terrorism studies at the Gulf Research Center, said the Lebanese branch of Abdullah Azzam Brigades is named Ziad al-Jarrah Battalion.
Al-Jarrah was the Lebanese citizen behind one of the Sept. 11 attacks on the United States. He was the pilot of United Airlines Flight 93, which crashed into a field in Shanksville, Penn.
Abdullah Azzam Brigades also operated a branch in Gulf Peninsula named Yusuf al-Uyayree Battalion, suspected behind the 2010 attack on a Japanese tanker in the Strait of Hormuz. Iran had previously threatened to block the strait if the United States or Israel attacked its nuclear facilities.
Alani, the counter terrorism expert, said the Abdallah Azzam Brigades was originally formed by Saleh al-Qaraawi in 2009 as an offshoot of al-Qaeda in Iraq. It then embraced the previously existing Ziad al-Jarrah Battalion.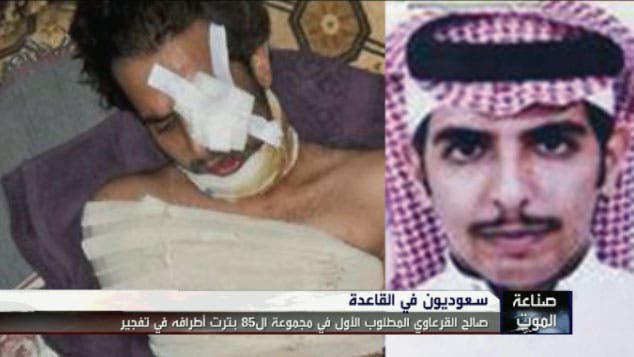 Qarawi is a Saudi citizen holds number 43 in the list 85 most-wanted terrorists issued by the Saudi Interior Ministry in 2009.
Qarawi had moved between Iran, Afghanistan and Waziristan, a mountainous region of northeast Pakistan. He was arrested in June 2009 after returning to Saudi Arabia from Pakistan where he was reportedly wounded in a drone strike.
After Qarawi's arrest, Majid bin Muhammad al-Majid, took over the Abdullah Azzam Brigades. Majid, a Saudi citizen, is the wanted number 70 in Saudi Arabia's most wanted terrorists.
Majed al-Majed previously worked with Osbat al-Ansar, a terrorist group that operates in Lebanon.
The brigades' name was linked to several operations, including a 2005 attack on two U.S. warships at the port of Aqaba in Jordan, Jordan.
In 2011, and amid a wave of uprisings across the Middle East, Abdullah Azzam Brigades issued a statement urging Saudis to rise up against their monarchy and threatened attacks against the kingdom.