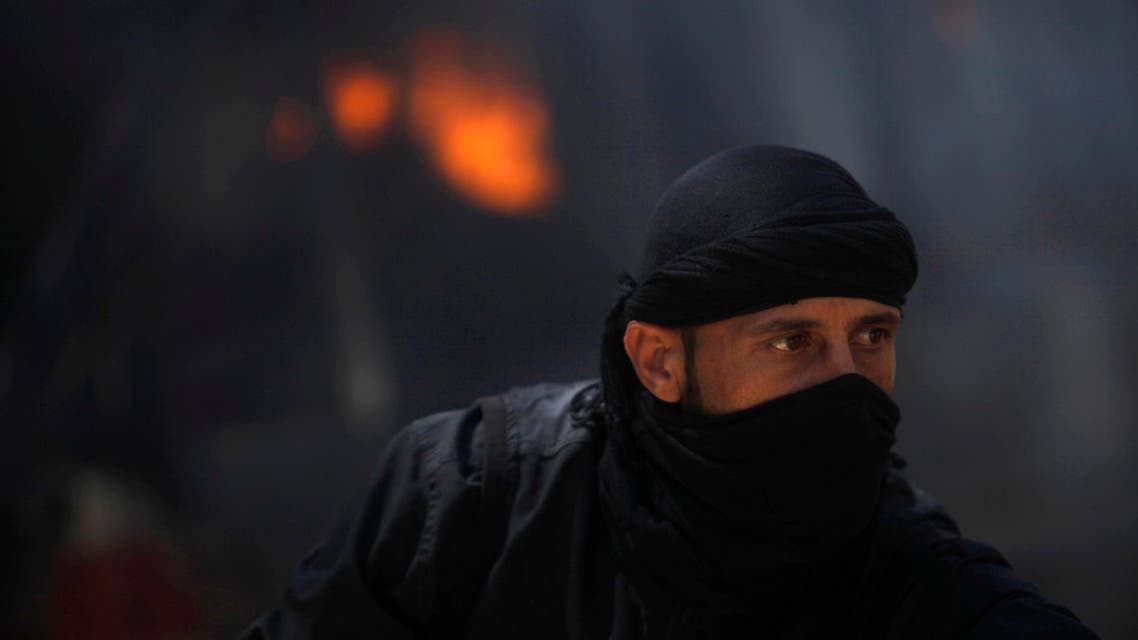 Syrian rebels seize major oil field
Opposition fighters appeared in a video milling around an entrance to the field
Syrian opposition fighters, including members of the al-Qaeda affiliated al-Nusra Front, seized a the country's biggest oil field in what could leave Assad's forces completely reliant in imported oil.
"Fighters from al-Nusra and other groups have taken the Omar oil field in Deir Ezzor province after clashes overnight," said Rami Abdel Rahman, the director of the Syrian Observatory for Human Rights.
Abdel Rahman said government troops had withdrawn from the field.
A video posted online by opposition activists showed fighters milling around an entrance to the field, as others drove a tank said to have been captured from regime troops after they withdrew.
Speaking directly to the camera, one activist said fighters had captured seven tanks.
The opposition took its first oil field last year. Since then, groups operating in rebel-held territory have begun producing oil for sale on the black market, AFP reported.
There was no immediate comment from the government and it was not possible to verify the reports of the capture independently.
Major blow
But the loss of the al-Omar oil field in the eastern Deir al-Zor province, if confirmed, could leave Assad's forces almost completely reliant on imported oil in their highly mechanized military campaign to put down a 2-1/2-year uprising.

"Now, nearly all of Syria's usable oil reserves are in the hands of the Nusra Front and other Islamist units ... The regime's neck is now in Nusra's hands," said Abdel Rahman told Reuters.
Assad's forces have gained momentum against the rebels in recent months, partially due to support from the Lebanese Shi'ite Muslim militia Hezbollah and its regional ally Iran.

In the northern province of Aleppo on Saturday, army air strikes killed at least 40 people and wounded dozens, most of them civilians, the Observatory said.

But opposition fighters, particularly powerful Islamist factions, still hold large swathes of territory in northern and eastern Syria.

Foreign powers are trying to bring together the warring parties at an international peace conference, dubbed 'Geneva 2,'planned for mid-December. Both the Syrians and their international partners are at odds over terms for the talks.

Syria's peace envoy Lakhdar Brahimi discussed the conference on Saturday with Russian Foreign Minister Sergei Lavrov in Geneva. He is expected to meet U.S. Secretary of State John Kerry later.
(With AFP and Reuters)