Is Africa the new frontier of global terrorism?
Recent deadly attacks in Africa have put Islamist militants under the spotlight in the region
A series of deadly attacks in East, North and West Africa has put Islamist militancy on the continent under the spotlight, raising the question of whether it is turning into the new frontier of international terrorism.
Kenya, Somalia, Algeria, Mali and Nigeria were the scenes of major terrorist attacks in 2013 – prompting leaders at this month's Africa-Arab summit to pledge their commitment to tackling the problem.
Somalia's al-Shabaab militant group, a hardline offshoot of the Islamic Courts Union that was removed from power in 2006 by the Ethiopian army, attacked on Sept. 21 the upscale Westgate shopping mall in Nairobi, Kenya, killing 61 civilians and six Kenyan soldiers. Four of the attackers were killed by security forces.
Al-Shabaab said the attack was retribution for Kenya's military intervention in Somalia.
The Westgate atrocity was the second time that al-Shabab struck outside Somalia. In July 2010, it carried out suicide bombings that killed 74 people who had gathered to watch the screening of the FIFA World Cup final at two locations in the Ugandan capital Kampala.
The militant group said it was retaliating against Uganda's participation in the African Union mission in Somalia.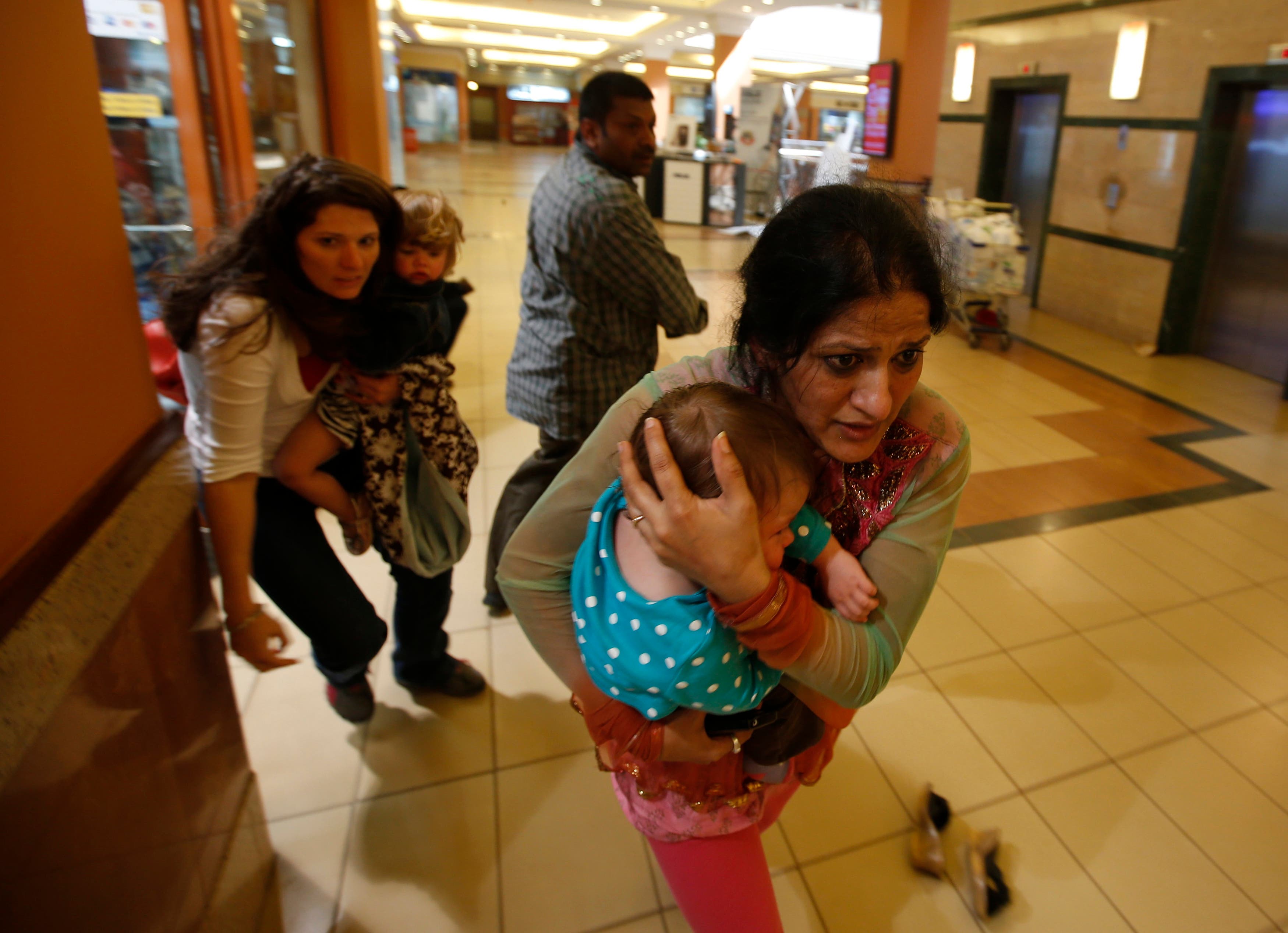 Al-Qaeda, the Masked Ones and Ansar Dine

In North Africa, a major terrorist attack took place on Jan. 16 when the al-Qaeda-linked Mulathameen Brigade (the "Masked Ones") attacked the Tigantourine gas facility near Ain Amenas, Algeria.
The group, led by Mokhtar Belmokhtar, held more than 800 hostages in the facility. After four days, the Algerian army launched an offensive to rescue them. About 39 foreigners and 29 militants were killed, while 792, including 107 foreigners, were freed.
The group demanded that Washington release Sheikh Omar Abdel Rahman, also known as "The Blind Sheikh," and Aafia Siddiqui, a Pakistani female with a PhD in neuroscience jailed in the United States on terrorism charges.
Belmokhtar, an Algerian who fought in Afghanistan and in his country's civil war in the 1990s, previously masterminded a series of kidnappings in the Sahel.
Before establishing the "Masked Ones" in 2012, he was a leader of al-Qaeda in the Islamic Maghreb (AQIM), which was formerly known as the Salafist Group for Preaching and Combat.
Under AQIM's umbrella, he kidnapped seven hostages - including four French nationals - from a uranium mine in Arlit, Niger, in Sept. 2010, and four European tourists in Mali in Jan. 2009.
Islamist militancy in the Sahel increased following the collapse of Muammar Qaddafi's regime in Libya in 2011. His Tuareg allies returned home to northern Mali with sophisticated weaponry to wage war against the Malian government.
By April 2012, the Tuareg National Movement for the Liberation of Azawad (MNLA) took control of much of northern Mali, and declared an independent state on April 6.
Newly-formed Islamist militant group Ansar Dine, led by Iyad Ag Ghaly - a former Malian Tuareg diplomat and a close ally of Qaddafi - initially supported the MNLA.
However, as soon as government forces were driven out from northern Mali, Ansar Dine turned against the MNLA. By July 2012, the latter had lost much territory to the Islamists, who began their push to capture the Malian capital Bamako.
It was at this time that the French government and regional powers sensed the danger of Mali coming under complete Islamist control. Following a request from the Malian government, the French army began an operation against Islamists on Jan. 11 this year. One month later, most territory was taken back.
Northern Mali has remained restive since, with remnants of Ansar Dine and other al-Qaeda affili
ates carrying out occasional attacks, the most recent of which was the killing of two French journalists in the city of Kidal.
Elsewhere on the continent, Islamist militancy has been very active in West Africa, particularly Nigeria, where Boko Haram is fighting to establish a "pure" Islamist state based on shariah law.
The group has killed hundreds of people in attacks on churches, schools, outdoor parties and military posts.
Most recently, it killed 40 students in an attack on the College of Agriculture in Gujba. In July, it killed 42 people in an attack on a school in northern Nigeria. In May, more than 22 people were killed in a raid on a military post, a prison, and a police station in Bama.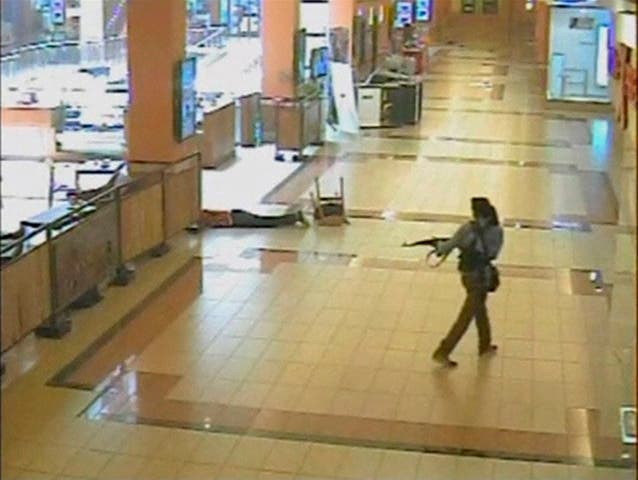 Boko Haram, al-Shabab connection
U.S. Africa Command Gen. Carter F. Ham told the New York Times in 2011 that he was "greatly concerned" that Boko Haram was seeking to connect with al-Qaeda-linked groups in North Africa.
Noman Benothman, a former leader of the Libyan Islamic Fighting Group (LFG), who joined jihad against the Soviets in Afghanistan and fought to overthrow Qaddafi's regime in the 1980s, told Al Arabiya that members of Boko Haram had travelled to Somalia, and were trained by current leaders of al-Shabab on how to use explosives and suicide bombers.
His information, he said, was based on a combination of intelligence and personal experience as a former militant.
While his group was fighting against Qaddafi, Benothman moved between Afghanistan, Iran and Sudan. He later denounced militancy and travelled to Britain, where he now works as a strategic analyst at the government-funded Middle East think-tank Quilliam.
Terrorism rising in Africa?
Terrorism is rising in Africa following the collapse of the regimes in Libya and Tunisia, said Benothman.
"The people who have taken the leadership of security services, including the intelligence and defense, have no clue whatsoever about the issue of terrorism. It's going to take them at least 10 or 15 years to learn how to fight terrorism," Benothman said.
He cited Ansar al-Shariya in Tunisia, which was established in 2011 and quickly gained the capability to engage the army.
"In order to determine whether terrorism is rising in the region or not, we need to look at whether there are new recruits, whether their capabilities have become stronger. The answer is yes indeed," Benothman said.
The French intervention in Mali succeeded in retaking the country from militants, but has led them to disperse throughout the region, now posing a threat to many countries, he added.
"Africa in the very near future will be the main theater of counter-terrorism in the world, not Pakistan, Afghanistan or Yemen. Even from an international perspective, Western governments expect Africa to become the holster of terrorism in the world," Benothman said.
Africa Command spokesman Fred Harrell disagrees, telling Al Arabiya News: "Africa is too large and diverse a continent for such a sweeping assessment. While you often hear about serious security problems in pockets, most of the continent is actually doing well.
We're optimistic that our African partners will succeed in their efforts to build a more secure and prosperous Africa."
He described al-Shabab, Boko Haram and AQIM as "transnational threats" that "endanger the safety and stability of Africa."
Countering these threats "is in our common U.S. and African interests," Harrell said.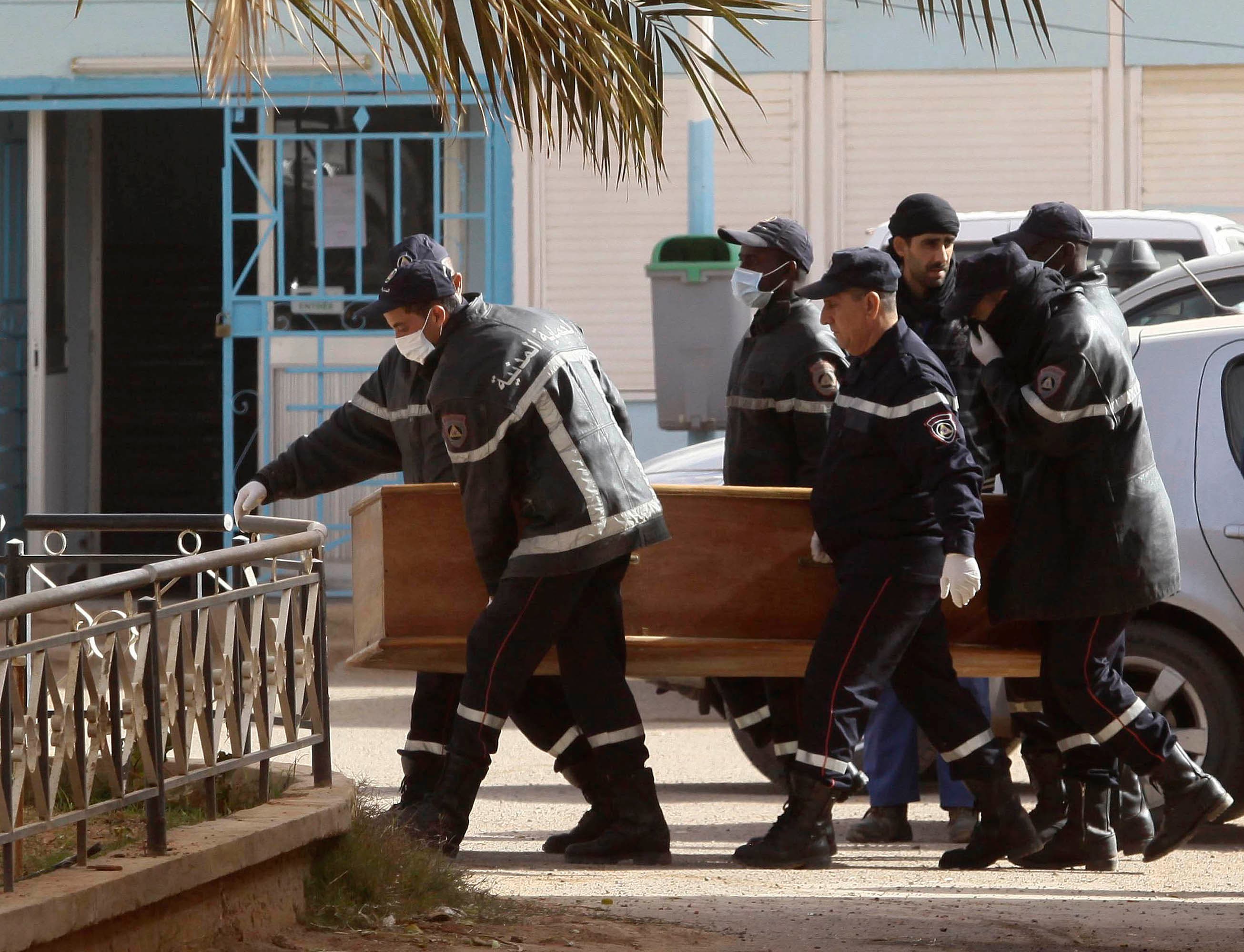 'Classical jihadism'
Salma Belaala, an Algerian scholar specializing in North African Islamic movements, also played down the rise of Islamist militancy, telling Al Arabiya that terrorist attacks in Africa this year were simply the continuation of a longtime activity she called "classical jihadism."
Belaala draws a distinction between different militant groups in North Africa. Belmokhtar's "Masked Ones" are more "pragmatic" than the traditional AQIM. The former's goal is to kidnap, blackmail, and take ransoms as a way of exercising influence on regional and Western governments.
"AQIM's creedal ideology is: no ceasefire, no negotiation, and no peace. Its objective is to establish an Islamic state. Belmokhtar doesn't seek an Islamic state, he wants power," she said.
In November this year, Belmokhtar released four French citizens whom he had kidnapped in 2010, amid reports - denied by the French government - that a $28-million ransom was paid for their release.
A few days later, two French journalists were killed in northern Mali. AQIM is suspected of being the perpetrator.
As for Ansar Dine, which fought against the Malian government alongside Tuareg nationalist rebels, Belaala said its leaders have a military and secular background, having worked previously for Qaddafi.
"They've become Islamists by interest, trying to use Islamism to establish a state in Azawad with the help of the money and weapons obtained from Libya after Qaddafi's fall," she said.
However, despite the difference in motivation and strategic objectives, all militant groups in Africa share a common method of extreme violence, Belaala added.