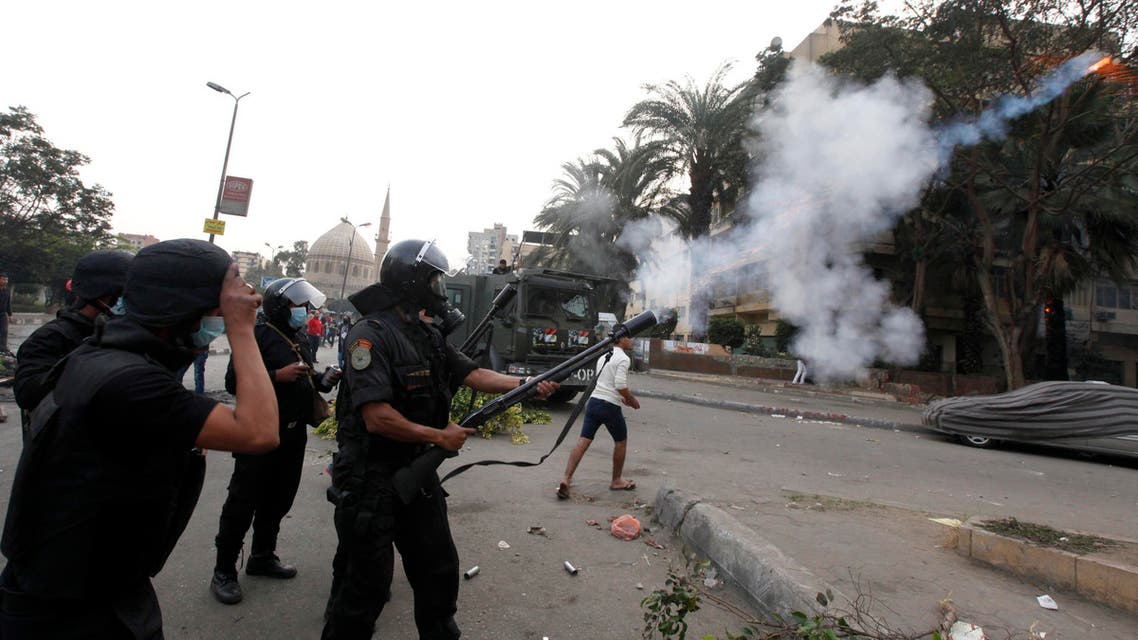 Official: U.S. 'concerned' over fresh Egypt unrest
Police used tear gas against hundreds of Mursi supporters who had gathered in front of one of the capital's presidential palaces
The United States voiced concern over fresh unrest in Egypt after nearly 200 people were arrested Friday in a clampdown on Islamists protesting against a new law banning unauthorized demonstrations.
In Cairo, police used tear gas against hundreds of Mursi supporters who had gathered in front of one of the capital's presidential palaces. Gunshots could be heard as well.

U.S. State Department spokeswoman Jen Psaki, who noted that police also used water cannons to disperse the "peaceful" protesters, attributed the violence on the new anti-demonstration law.

"The United States is concerned by the troubling effects of Egypt's recently passed demonstrations law," she said.

"Peaceful demonstrators need to have a means to express their views."

Psaki pointed to report that demonstrators were beaten and dropped in the desert by authorities.

"We reiterate the concerns we share with civil society representatives inside Egypt that the demonstrations law is restrictive and does not meet international standards," she said.

"Limiting freedom of assembly, association and expression will not move Egypt's political transition forward."

Psaki also urged demonstrators to remain non-violent when holding protests.

The latest unrest came as Egypt's Muslim Brotherhood went ahead with protests it has organized after weekly prayers ever since the military ousted Islamist president Mohamed Mursi on July 3.

Police also fired tear gas at dozens of Islamists in the capital's Mohandessin district and on a key road leading to the Giza pyramids.

Protesters retaliated by throwing stones and burning tires in Mohandessin, officials said.

Other protests were dispersed in second city Alexandria, as well as in Suez, Mahallah and Qena, but details were sketchy.

At least 183 people were arrested nationwide, including 106 only in Cairo, the interior ministry said, and eight people were wounded.