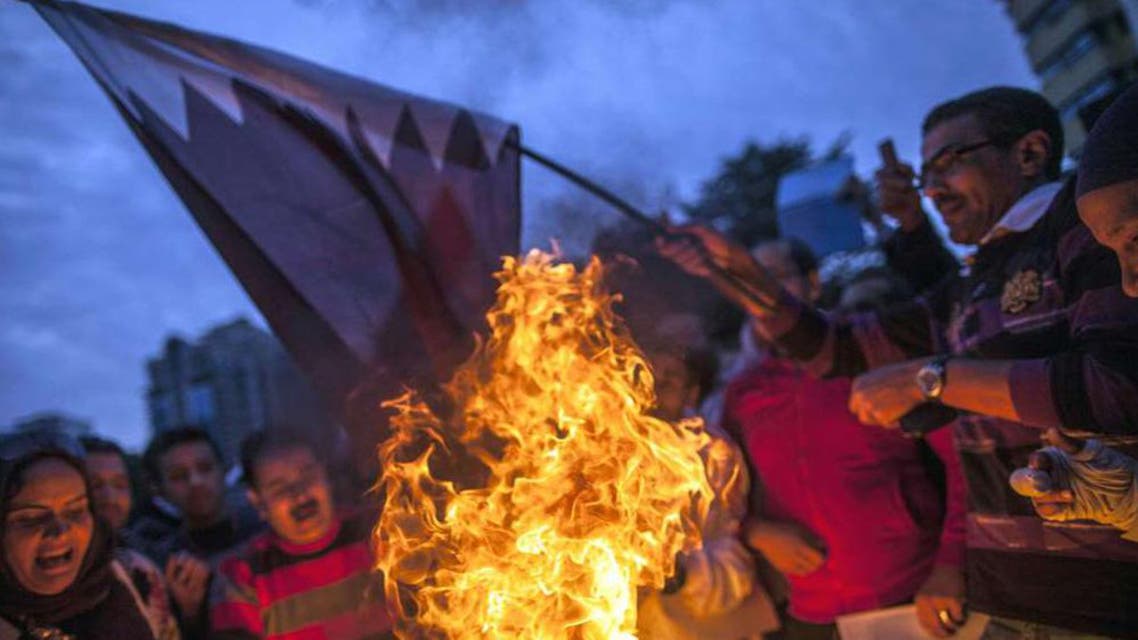 Protesters gather outside Qatar's embassy in Cairo
Demonstrators in support of Egypt's military-backed government called for severing of ties between the two nations
Scores of protesters gathered on Saturday in front of Qatar's Cairo embassy on Saturday, calling for the cutting of diplomatic ties with the Gulf state.
The demonstators chanted anti-Qatar slogans in protest over what they called Doha's support to the Muslim Brotherhood and its hostile stance over the ouster of Islamist President Mohammad Mursi.
During the protest - which had been approved by the Interior ministry - demonstrators burned and shredded Qatar's flag, and held up photos of Egypt's army chief Gen. Abdel Fattah al-Sisi.
Egyptian media quoted sources saying that the protesters got the license to gather for three hours, confirming that security forces had a heavy presence around the embassy.
This is not the first time Egyptians who support the interim pro-military government have demonstrated against the Gulf state.
In April, protesters gathered in front of the Qatari embassy, expressing disdain over what they saw as Doha's meddling in Egyptian affairs.
Cairo's relationship with Qatar deteriorated after the army deposed Mursi in July.
Doha had been a firm ally of Mursi's government and lent Egypt $7.5 billion during his one-year presidency.
In September, Egypt returned $2 billion that Qatar had deposited with its central bank, after talks to convert the funds into three-year bonds broke down.