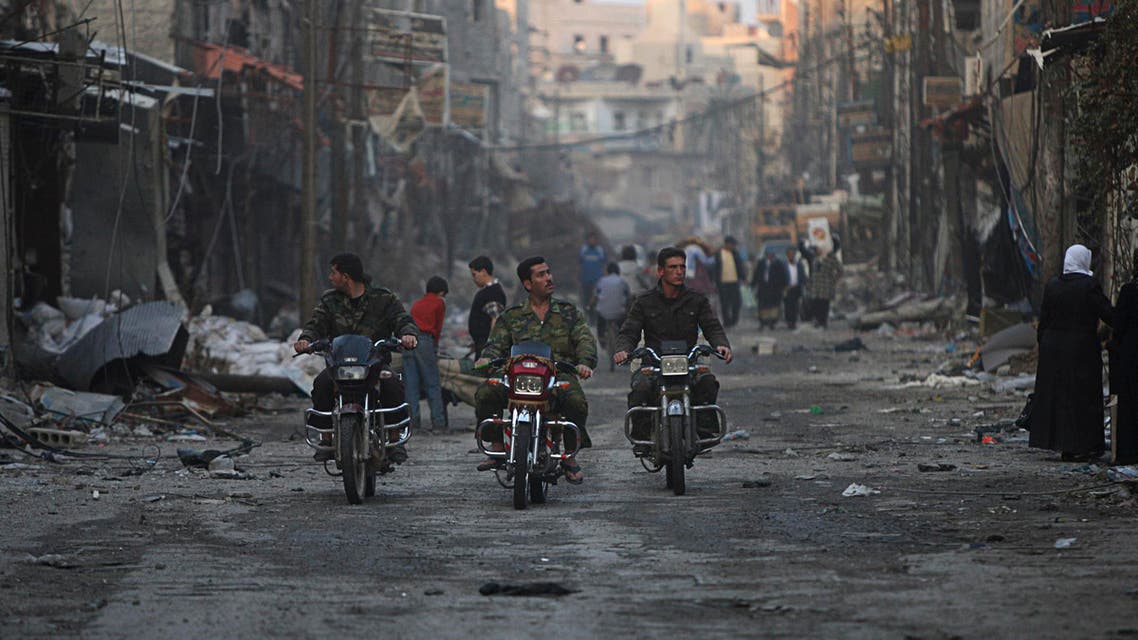 Syria says Assad will remain in power
Government minister says Western governments cooperating with Assad in the fight against "terrorism"
Syrian President Bashar al-Assad will remain in power to lead a possible transitional authority that may be agreed upon in the planned Geneva II peace conference, Information Minister Omran al-Zohbi said on Wednesday.
In an interview with Beirut-based al-Mayadeen TV Zohbi said Syrian regime delegation to Geneva will be carrying Assad's directions "and he is the leader of the transitional phase, if reached, as he is the leader of Syria and the resistance in the region," SANA state news agency reported.
Zohbi said some Western governments have begun changing their positions on Syria and have offered to cooperate with Assad's regime in combating terrorism, Zohbi added.
"Cooperation is a necessity and a duty and governments have the right to defend their countries in the face of terrorism," He said.
The rebels battling Assad's regime in a war that has claimed 126,000 lives since March 2011 have insisted he step down as part of any transition.

The two sides are set to meet in Geneva on January 22 in talks brokered by the U.N.-Arab league envoy Lakhdar Brahimi.

But the dispute over Assad's role in the transition, and the endemic divisions among both the external opposition and rebels battling on the ground, have cast doubt over whether the two sides can even reach an agreement let alone implement it.

The National Coalition, an umbrella opposition group, has demanded the creation of a "transitional governing body" with "full executive powers" that excludes Assad and his inner circle.

The conflict began nearly three years ago with peaceful pro-democracy protests inspired by the Arab Spring but escalated into a full-scale civil war after Assad's regime launched a brutal crackdown.

Today hundreds of armed groups, including powerful jihadist brigades affiliated with Al-Qaeda, are battling both the regime and each other, complicating any efforts to reach a political settlement.
Syrian rebel General Salim Idris told Al Arabiya News Channel that no role for Assad during the transitional period will be accepted.
"The regime's army is a traitor and we cannot cooperate with it," he said.