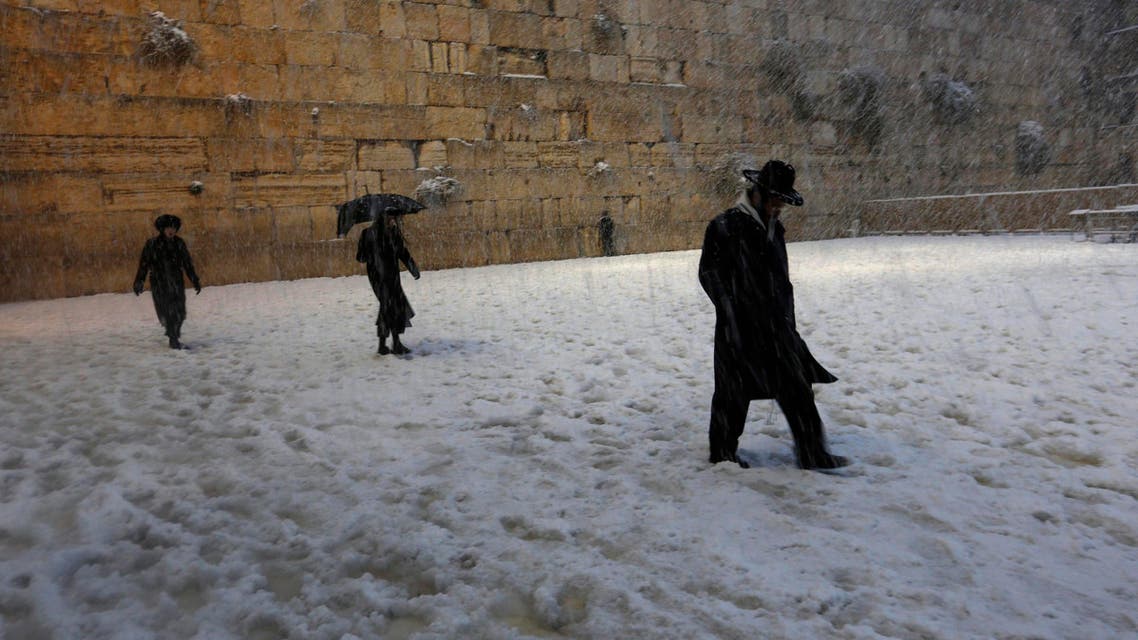 Rare heavy snowstorm blankets Jerusalem area
Israeli authorities say at least 50 centimeters has fallen since Thursday
A snowstorm of rare intensity blanketed the Jerusalem area and parts of the occupied West Bank on Friday, choking off the city and stranding hundreds in vehicles on impassable roads.
Israeli authorities said at least 50 centimeters (20 inches) had fallen since Thursday, and forecasters said the snow would continue through much of the day.
"In my 54 years I don't remember a sight like this, such an amount I cannot recall," Nir Barkat, mayor of Jerusalem, said.
While locals were instructed to remain in their homes, U.S. Secretary of State John Kerry was still expected to meet on
Friday with Israeli Prime Minister Benjamin Netanyahu in Jerusalem.
Kerry arrived on Thursday and met in the West Bank city of Ramallah with Palestinian President Mahmoud Abbas in his latest shuttle mission to try and move forward lagging peace talks.
The extent of the storm overburdened Jerusalem's rescue services, and the Israeli military helped police rescue hundreds of people stranded in vehicles on highways near Jerusalem, with more than 500 being housed in a city convention being used as a makeshift shelter.
All highways leading into the city were shut until further notice, with ploughs impeded by the continued snowfall and
freezing temperatures, Israel Radio reported.
Falling tree branches toppled electricity wires leaving thousands without electricity, the broadcaster added.