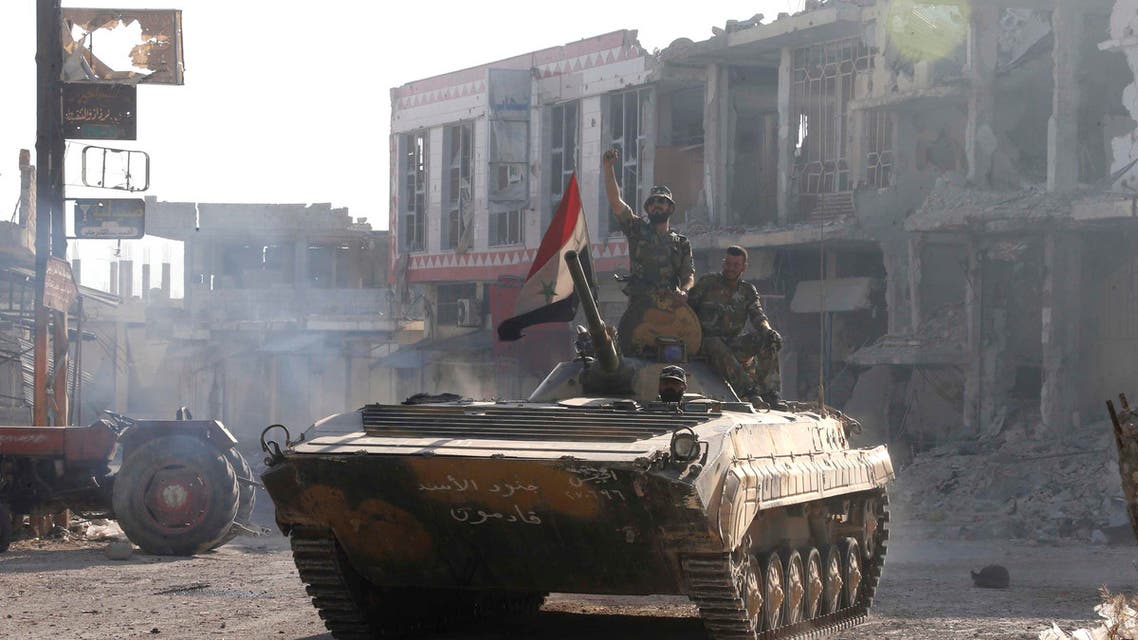 Syrian army aims to expel rebels from town on road to capital
Fighting follows a series of regime victories against rebel fighters
Syrian troops loyal to President Bashar al-Assad launched a broad offensive on Friday aimed at expelling rebels from the town of Adra, northeast of Damascus, state news agency SANA said.
The industrial town, the scene of fierce fighting for three days, is strategically located on a main road into the capital.
The fighting follows a string of army victories against opposition fighters, particularly in Damascus province, where rebel positions have been under siege for more than a year.
"Our armed forces started this morning to stage a broad offensive on Adra, to assault the terrorists' positions after encircling the area," said a military source, quoted by SANA.
Assad's regime has branded all rebels and dissidents as "terrorists" ever since the outbreak of a revolt in March 2011.
Ensuing clashes
Friday's fighting comes two days after Islamist rebels attacked security and army positions, as well as pro-regime militiamen, in Adra.
At least 18 pro-regime fighters were killed in the ensuing clashes.
Between Wednesday and Thursday, at least 15 civilians -- mostly Alawites, members of the same religious sect as Assad -- were also killed in the rebel attack on the town.
Adra is home to Sunnis, Alawites, Druze and Christians.
Residents told AFP that 10 of the civilians killed had been targeted because of their cooperation with the regime.
The fighting comes weeks away from a peace conference slated for January 22, as the army backed by Lebanon's Shiite militant Hezbollah and Iraqi Shiite fighters make advances on several key fronts across Syria.