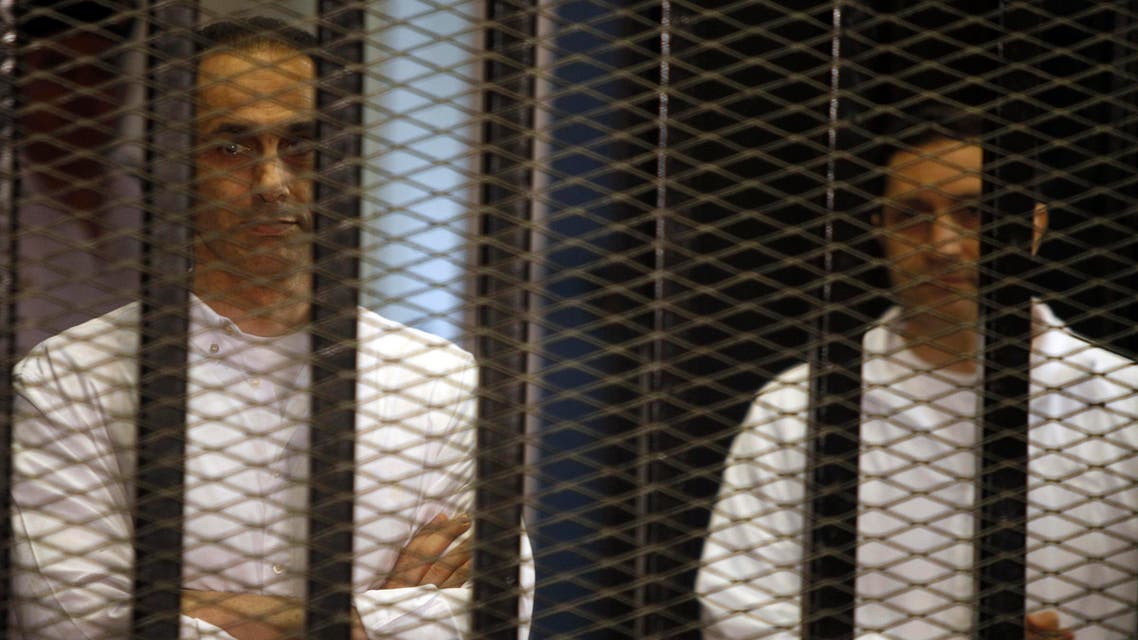 Mubarak sons acquitted in Egypt 'land-grab' case
An activist group condemned the judgment calling it a disappointment to all Egyptians
An Egyptian court in Cairo ruled on Thursday that the former Egyptian Prime Minister, Ahmad Shafik, and Former President Mohammad Mubarak's two sons, Alaa and Gamal, are not guilty on land grab charges.
All three were accused of facilitating a 40,000 sq. m. land grab of an area belonging to the Egyptian Pilots Association in Ismailia Municipality.
The court's decision gave way to a number of public reactions. An activist group condemned the judgment calling it a disappointment to all Egyptians.
The ruling is a step backwards and represents the return of a 30-year-old corrupt regime which the Egyptian people had revolted against, according to the founder of ad-Daght al-Shaabi (Public Pressure) activists' group founder, Nisreen al-Masri.
She noted that corruption has become invisible to officials in the country, sending a harsh warning to all the rulers pressing that corruption will create a new revolution which will destroy all of Egypt.
"You need to be fair to rule the country," said al-Masri.
Shafik may return to his self-imposed exile, or perhaps can make a comeback to Egypt's political scene.
He had left Egypt last year after a defeat in the presidential elections against the Muslim Brotherhood's Mohammad Mursi.