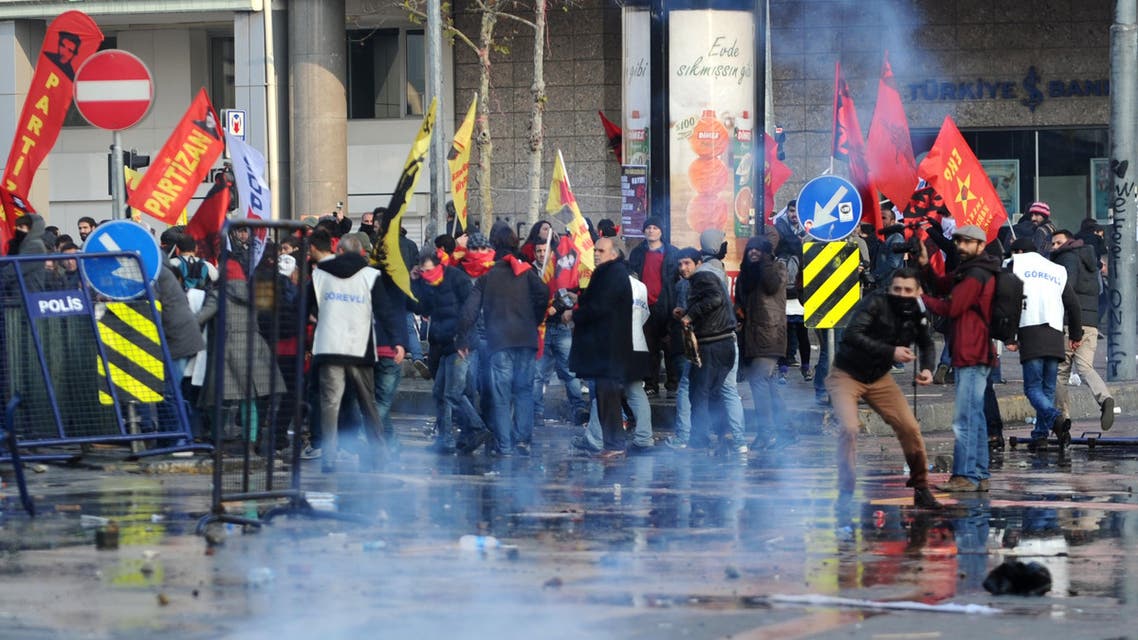 Police clash with demonstrators in Istanbul
Protesters rallied in Istanbul denouncing the corruption of Prime Minister Recep Tayyip Erdogan's government
Police in Istanbul have clashed with protesters denouncing Prime Minister Recep Tayyip Erdogan's government over a corruption and bribery scandal targeting his allies.

The Dogan news agency says police on Sunday fired water cannons and tear gas to disperse the crowd calling on government ministers implicated in the scandal to resign.

Twenty-four people, including the sons of two ministers and a state-owned bank's chief - have been arrested as part of the graft probe which Erdogan says is a conspiracy to discredit his government.

The government has removed dozens of police chiefs since the scandal erupted this week, fuelling accusations of an attempted cover up.