Beirut car bomb kills adviser to former premier
The blast went off a few hundred meters from the government headquarters and parliament building
A car bomb ripped through central Beirut Friday morning, killing at least five people, including a prominent former Lebanese minister belonging to a coalition that opposes the Syrian regime.
Mohammad Chatah, who was also an adviser to former Lebanese Prime Minister Saad Hariri, was killed while he was on his way to attend a meeting of the March 14 coalition,
Footage aired on Lebanon's Future TV showed billows of smoke rising, in addition to cars set ablaze and wracked buildings.
Lebanese you have circulated a picture on social media showing a gold color car in the background that was said to be behind the explosion in downtown Beirut. Al Arabiya News could not verify the authenticity of the picture.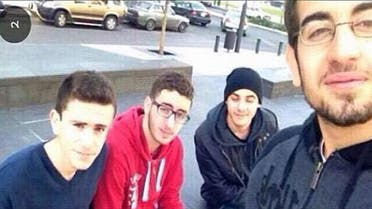 Links to Hezbollah and Syria
In reference to Hezbollah, March 14 coalition leader Saad al-Hariri said those who killed his father and "those who are hiding from international justice and have spread the regional fire to the [Lebanese] nation," are behind the assassination of Chatah.
Chatah's killing occurred three weeks before the opening of the long-delayed trial of five Hezbollah suspects indicted for the Feb. 2005 bombing which killed former Prime Minister Rafik al-Hariri.
The Shiite militant group Hezbollah has denied involvement in the 2005 attack.
Former Prime Minister Fouad Siniora and a March 14 coalition leader as well implied that Syria and its Shiite ally Hezbollah were behind Chatah's murder.
"The criminal is the same, he who is thirsty for the blood of Syrians is the same one spilling Lebanese blood... from Beirut to Tripoli... in all of Lebanon, the criminal is the same, he and his Lebanese allies, as in Daraa, Aleppo, Damascus and all of Syria," Siniora said, reading a March 14 coalition statement, according to Reuters.
The Syrian regime quickly rejected the accusations. "These wrong and arbitrary accusations are made in a context of political hatred," said Syria's Information Minister Omran al-Zohbi, in remarks published by state news agency SANA.

"Some figures in Lebanon have never stopped accusing (Damascus) every time a painful assassination takes place in the brother country Lebanon," Zohbi added, in reference to the March 14 coalition.
Lebanese political analyst Asaad Bechara told Al Arabiya News Channel that Hezbollah has to handover the suspects in the killing of Hariri, adding that Chatah's assassination could be linked to the upcoming Jan. 14 trial by the Special Tribunal for Lebanon.
Lebanese Prime Minister-designate Tammam Salam said Chatah's assassination is a sign that Lebanon is the target of a "conspiracy." He did not elaborate on the details.
Who is Chatah?
Chatah is a Sunni Muslim who served as Lebanon's finance minister and had been a mastermind in the Lebanese coalition which opposed Syrian President Assad and Hezbollah's involvement in the Syrian crisis.
An hour before he was killed, Chatah tweeted messages slamming the Lebanese Shiite movement Hezbollah.
"Hezbollah is pressing hard to be granted similar powers in security & foreign policy matters that Syria exercised in Lebanon for 15 years," he said, in reference to Syria's nearly 30-year military and political hegemony in Lebanon that ended after Hariri's murder in 2005.
"The attack targeted Lebanon's national unity which Hariri's moderate coalition symbolizes," Lebanese political analyst Ahmad el-Ghoz told Al Arabiya News.
Chatah had been an influential politician in the coalition and worked to reunite the Lebanese people, el-Ghoz added.
"This man was not only a politician," Lebanese political activist Lokman Slim told Al Arabiya News. "He was an integral part of Hariri's coalition and part of his tribunal and was known to oversee several national issues."
"Chatah's assassination today is more than a message," Slim added. "It is an attempt to spread fear once again among Lebanese people."
"Killing Chatah at that location might be a coincidence, but it holds a lot of meaning," he continued.
Chatah was assassinated in Serail in downtown Beirut only meters from where Hariri was murdered in 2005.
The area. which sits atop a manmade hill and towers over a vibrant city center, was destroyed in the 1975-1990 civil war. It houses the parliament building, banks, modern glass buildings, shops, cafes and restaurants.
"The message being sent today to Lebanese people is similar to the one sent to them when Hariri was assassinated in 2005," Slim said.
"If we consider Hariri's assassination as the initial trauma to which Lebanese were subject, the assassination of Chatah today is a continuation of it," Slim said.
Beirut has been hit by several deadly attacks over the past months, including an attack that targeted the Iranian embassy in November.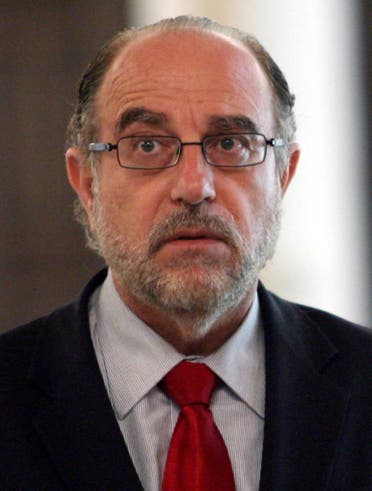 (With additional reporting by AFP and Reuters)