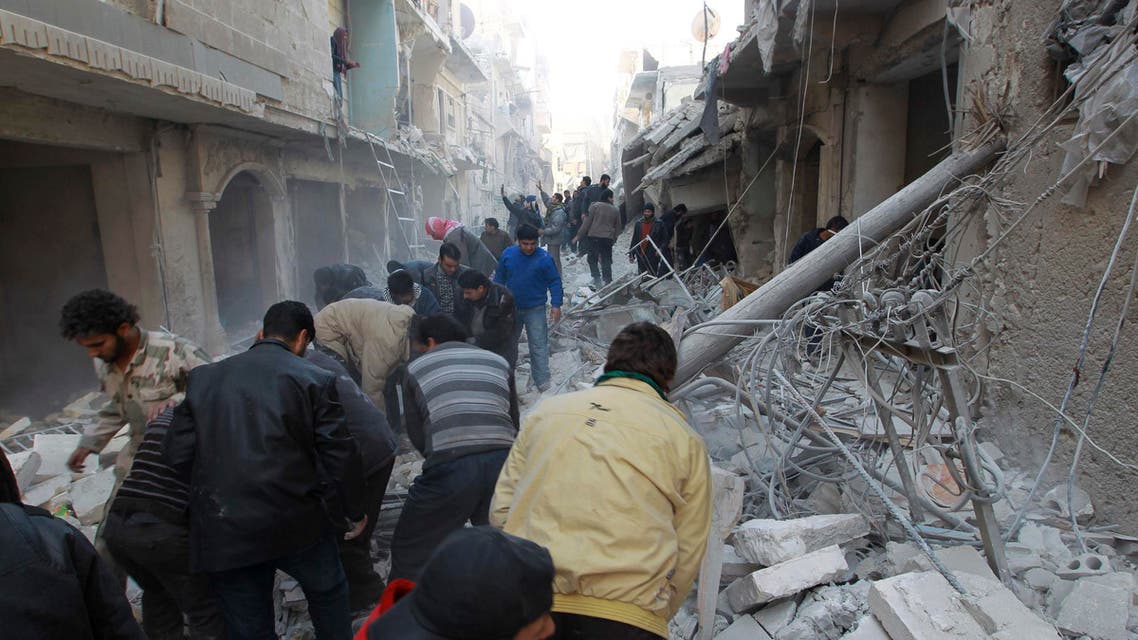 Activists: Over 500 killed in Aleppo airstrikes
Syrian government aircraft have pounded areas of the city since Dec. 15
Over 500 people have been killed in the Syrian regime's two-week aerial offensive in rebel-held areas of Aleppo and its suburbs, according to an UK-based monitoring group.
The airstrikes on Syria's second largest city have killed at least 517 people, including 151 children and 46 women, as of midnight Saturday, said the Syrian Observatory for Human Rights, which relies on a network of activists on the ground, according to the Associated Press.
Syrian government aircraft have pounded areas of the conflict-torn city since Dec. 15, frequently using barrels laden with explosives.
The northern city of Aleppo has been a major front in the country's civil war since rebels launched an offensive there in mid-2012.
Since then, the city has been heavily damaged in clashes that have left it divided into rebel and government-controlled areas.
The Syrian government has not yet commented on its campaign in the city.
Last week, the White House condemned Syrian President Bashar al-Assad's regime over the deadly airstrikes.

(With the Associated Press)