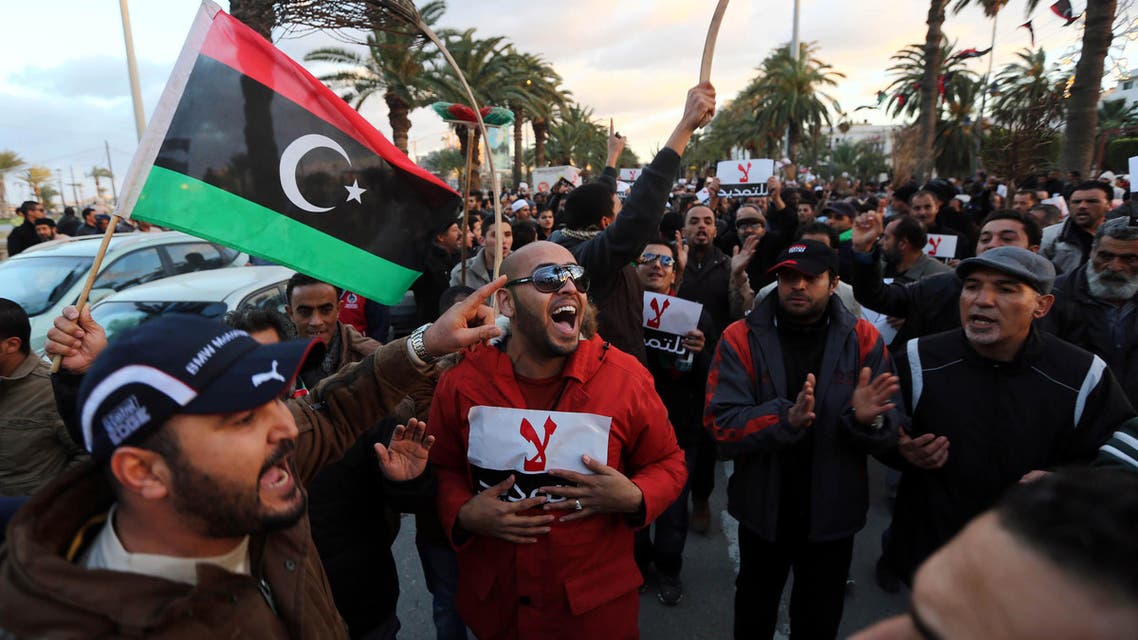 Protesters gather at Libyan ministries demanding PM quit
Dozens of unarmed protesters placed a cement block in front of the foreign ministry's gate and attached banners accusing Zeidan of failure
Protesters gathered outside ministries and major institutions across Libya's capital on Sunday, state news agency Lana reported, and those at the foreign ministry said they wanted Prime Minister Ali Zeidan to quit.

Zeidan's government is struggling to assert control over the North African country, which is in turmoil and has been awash with arms since the 2011 uprising that ousted Muammar Qaddafi.

A witness said that dozens of unarmed protesters, who placed a cement block in front of the foreign ministry's gate in central Tripoli and attached banners accusing Zeidan and his government of failure, were preventing staff from entering.

"They don't let us in the building," said a senior ministry official, standing outside.

Lana also reported protests at the entrances of Zeidan's office, the oil, finance, transport and justice ministries as well as the central bank and Supreme Court.

The protests come days after an armed militia blocked the entrance to the central bank for some hours to demand that Zeidan quit.

Many Libyans are unhappy that the government seems unable to provide better public services or end frequent power cuts.

The government blames political opponents in parliament for blocking budget payments needed to upgrade infrastructure.

Western powers worry that Libya will slide further into instability as Zeidan's government struggles to rein in militias and tribesmen who helped topple Gaddafi but kept their guns.

The country's oil production has fallen to 250,000 barrels a day from 1.4 million bpd in July due to seizures of ports and oilfields by tribes, militias and minorities pressing for financial and political concessions.