Turkish woman detained over shoebox protest
The shoebox has become a symbol of the corruption scandal in Turkey
A Turkish woman was detained after brandishing a shoebox in an anti-government protest over a sweeping graft probe that has ensnared allies of Prime Minister Recep Tayyip Erdogan, local media reported Monday.

The shoebox has become a symbol of the corruption scandal after police earlier this month found $4.5 million stashed in shoeboxes in the home of one of the suspects, the chief executive of Turkish state-owned Halkbank.

Pensioner Nurhan Gul was briefly held after she brandished a shoebox as Erdogan was speaking at a party rally in the western town of Akhisar on Sunday.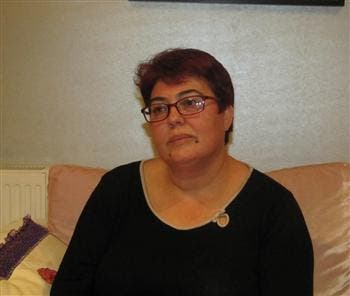 "I took the empty shoebox and waved it... In one or two minutes, police and security guards knocked my door and asked who waved the shoebox," the Hurriyet newspaper quoted Gul as saying.

She said she was interrogated and then released pending trial.

The leader of the main opposition Republican People's Party (CHP) leader Kemal Kilicdaroglu called Gul to show his support for her action.

"Every citizen has the right to protest," he reportedly said.

The corruption inquiry has struck at the heart of Turkey's ruling elite ahead of elections next year set to be a key test for Erdogan.

The Turkish strongman has faced a wave of demonstrations since the raids against several key allies, calling for him to step down after 11 years in power.