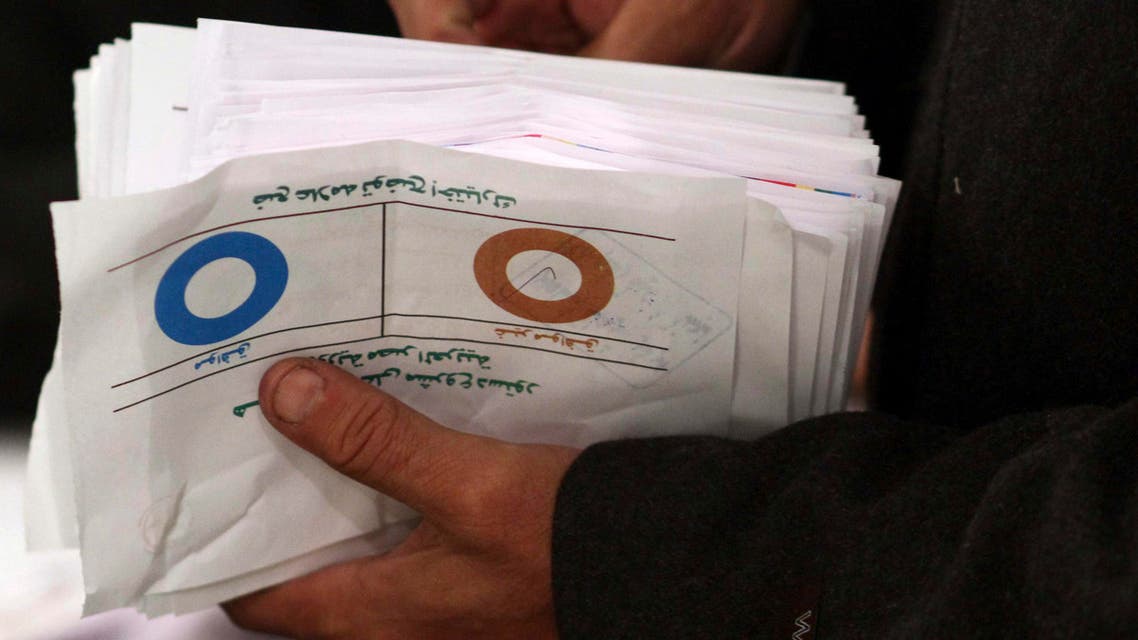 Egyptian expats vote on new constitution
Expatriates have right to vote at Egyptian embassies and consulates in 161 countries
Egyptian expatriates in 161 countries are casting their ballots on the draft of the new constitution on Wednesday.
At least 681,000 Egyptians living worldwide have registered, Hisham Mokhtar, a member of the Supreme Electoral Commission's general secretariat said, according to the Egyptian daily news website al-Ahram.
45 percent of the registered diaspora voters are living in Saudi Arabia, Mokhtar added.
The expatriates will have the opportunity to vote on the new drafted constitution from Jan. 8-12, ahead of the referendum at home which is slated for Jan. 14-15.
Voters can cast their ballot at the headquarters of diplomatic missions, embassies and consulates, Ali el-Esheiri, Assistant Minister of Foreign Affairs, said during a press conference.
About 2.7 million Egyptians live outside the country, according to the International Organization on Migration but only 681,346 Egyptian expatriates have registered to vote, al-Ahram reported.
The number of eligible voters in the upcoming poll is higher than the nearly 52 million who were eligible to vote on the 2012 Islamist-drafted constitution, Tarek Saad, a member of the Supreme Electoral Committee (SEC) said.
A turnout of almost 33 percent was reported in the 2012 referendum, according to the Egyptian daily.
Egyptian expatriates won the right to cast their votes abroad following the Jan. 25 revolution in 2011.
If ratified, the constitution will pave the way for presidential and legislative elections later in the year.
The new constitution will be the first step in the army's political transition plan that should conclude with parliamentary and presidential elections next year.
The draft removes Islamist-inspired provisions written into the Egyptian constitution approved in a referendum last year while President Mohammad Mursi was still in office.
But the charter also leaves the military with unfettered freedom to choose the country's defense minister from within its ranks and grants him immunity for two, four-year presidential terms.

Muslim Brotherhood-linked cleric prohibits voting
Muslim Brotherhood-linked cleric Yusef al-Qaradawi has issued a religious decree prohibiting Egyptians from voting in a referendum to be held next week by the military-installed interim government.

Islamist supporters of deposed president Mohammad Mursi had already called for a boycott of the January 14-15 vote on a new constitution drawn up by the interim authorities since his July overthrow by the army.

But the Egyptian-born Qaradawi, who wields huge influence through his regular appearances on Al Jazeera television from his base in exile in Qatar, said that participation would go against Islam because it would mean colluding with a "sin."

"Participation in the constitutional referendum -- and contributing in any way to strengthening this coup authority, or giving it legitimacy, or prolonging its existence and strengthening its presence -- is cooperating in a sin and an act religiously forbidden," the cleric said in the fatwa issued late on Tuesday.
(With AFP)