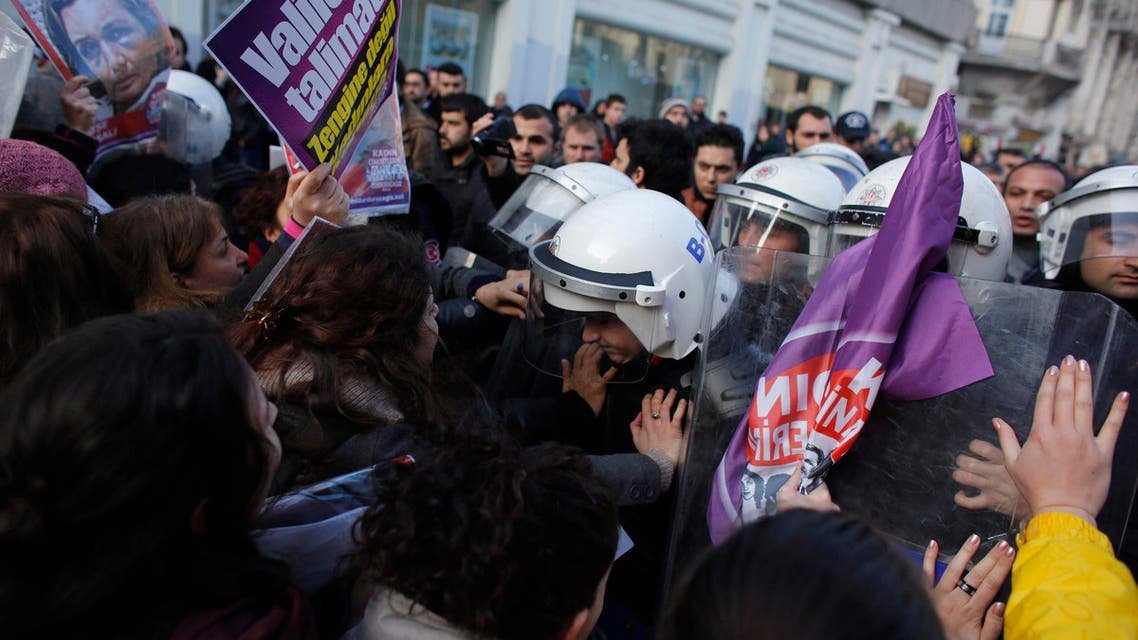 Turkey fires police chiefs in 16 provinces
The Turkish government fired 350 police officers in Ankara
The Turkish government fired 16 provincial police chiefs as it deepened its purge of law enforcement amid a corruption scandal that has ensnared key allies of Prime Minister Recep Tayyip Erdogan, media reported Wednesday.

Among the police chiefs dismissed in an interior ministry decree are those from several big cities and the provinces of the same name, including Ankara, Izmir, Antalya and Diyarbakir, the Dogan news agency reported.

The deputy chief of national security was also fired, the agency said.

Local media reported Tuesday that the government fired 350 police officers in Ankara.

The moves come as the government is trying to contain the massive political fallout from the graft probe that has become the biggest threat to Erdogan's 11-year rule.

Erdogan has branded the investigation a "dirty" plot to try to topple his government, indirectly blaming supporters of a powerful exiled Muslim cleric who wields considerable influence in the judiciary.

Dozens of leading businessmen and political figures - including the sons of three ministers - were rounded up in a massive sweep in Ankara and Istanbul in December.

The once-unassailable Turkish strongman responded by sacking hundreds of police officials across the country, including the powerful Istanbul police chief.