Head of Saudi religious police slams 'extremist' preachers
Sheikh Abdulatif Al al-Sheikh criticized preachers encouraging youth to join jihad
The head of Saudi Arabia's religious police Sheikh Abdulatif Al al-Sheikh criticized on Wednesday "extremist" preachers who live in luxury houses and issue statements encouraging young men to join jihad in Syria.
Those preachers "are exploiting the religious emotions of young men and are frightening their families," Al al-Sheikh said in a press conference on Wednesday.
"They push them to jihad in order to be killed, imprisoned or humiliated while they themselves go on holidays to most beautiful resorts in the world and ride the most luxurious cars and teach their children in different countries," al-Sheikh said.
He warned against those who call for electing a Muslim Caliph, whose government obtains taxes from "houses of prostitution."
"These suffer from a polluted mindset with which they want to misguide us. They were exposed when their goals and dirty intentions became clear," he said.
Al al-Sheikh did not mention any preacher by name, but several preachers have called for jihad in Syria.
Saudi Writer Fahad Shoqiran said al-Sheikh was speaking out of "accurate information about efforts to transform Saudi youth into firewood in regional wars."
A Saudi cleric was criticized last year for traveling to London only weeks after he urged Muslim youth to join jihad in Syria.
Sheikh Mohammad al-Arefe, a leading Saudi preacher, called for jihad in Syria "in every possible way" during a high-level meeting of Muslim scholars in Cairo on June 14.
An estimated 600 Saudis have joined al-Qaeda-affiliated groups in Syria fighting against President Bashar's al-Assad's regime, a Saudi expert in Islamist movements told Al Arabiya in November 2013.
Faris Bin Hizam said many Saudis are fighting on the ranks of the Islamic State in Iraq and the Levant (ISIL) and the al-Nusra Front.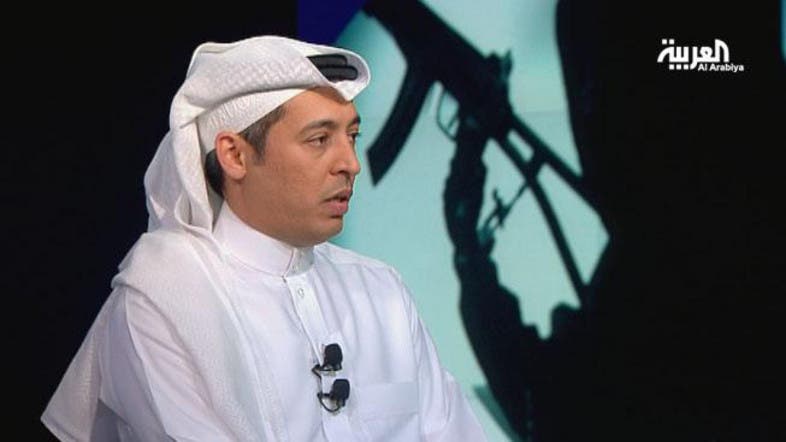 But the Saudi fighters are only a small number if compared to other foreign nationalities fighting in Syria, Bin Hizam said.
He added that unlike Iraq and Afghanistan, where al-Qaeda has a strong presence, there is increased awareness amongst Saudis regarding the dangers of belonging to al-Qaeda, and a widely held belief that the Syrian revolution does not need more fighters but rather financial support.
Bin Hizam noted that Saudi Arabia's tight security measures are able to contain the al-Qaeda, something Libya and Tunisia failed to do after their revolution.
The Saudi expert said that there were no Saudis among the top 10 commanders in the al-Qaeda groups in Syria. According to him, they join the terrorist group only to take part in suicide bombings and civil operations.
Bin Hizam noted that the al-Qaeda tends to amplify the number of its Saudi members in Syria, Pakistan, Yemen and Iraq as a way to attract more volunteers and more financial support from its donors.