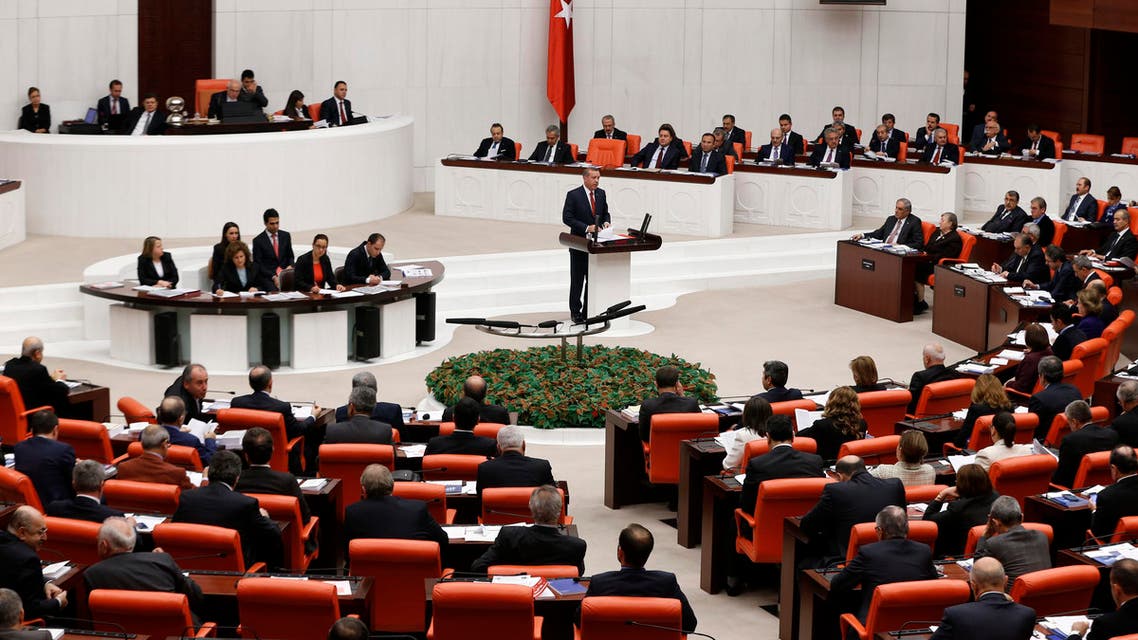 Punches thrown as Turkish MPs debate judicial reform
One MP leapt on a table and tried to kick colleagues as others wrestled and threw punches
Turkish politicians threw punches and hurled water bottles at each other during a debate on Saturday about government control over the appointment of judges and prosecutors, as a battle over the ruling party's handling of a corruption scandal intensified.

One MP leapt on a table and threw a kick at colleagues as others wrestled and threw punches, with document folders, plastic water bottles and even an iPad flying through the air, said a Reuters witness.

Parliament's justice commission was gathering to discuss a draft bill from Prime Minister Tayyip Erdogan's AK Party to give it more say over the judiciary when the scuffles broke out.

Witnesses said the fight erupted when a representative of a judicial union arrived with a petition arguing the bill was anti-constitutional but his case was not adopted on the agenda.

Erdogan has cast the wide-ranging corruption investigation, which poses one of the biggest challenges of his 11-year rule, as an attempted "judicial coup."

He has responded by purging the police force of hundreds of officers and seeking tighter control over the judiciary.

One of Turkey's most senior legal figures joined opposition politicians on Friday in warning the AK Party its proposals on the judiciary, which include reforms to the body which appoints judges, would breach the constitution.