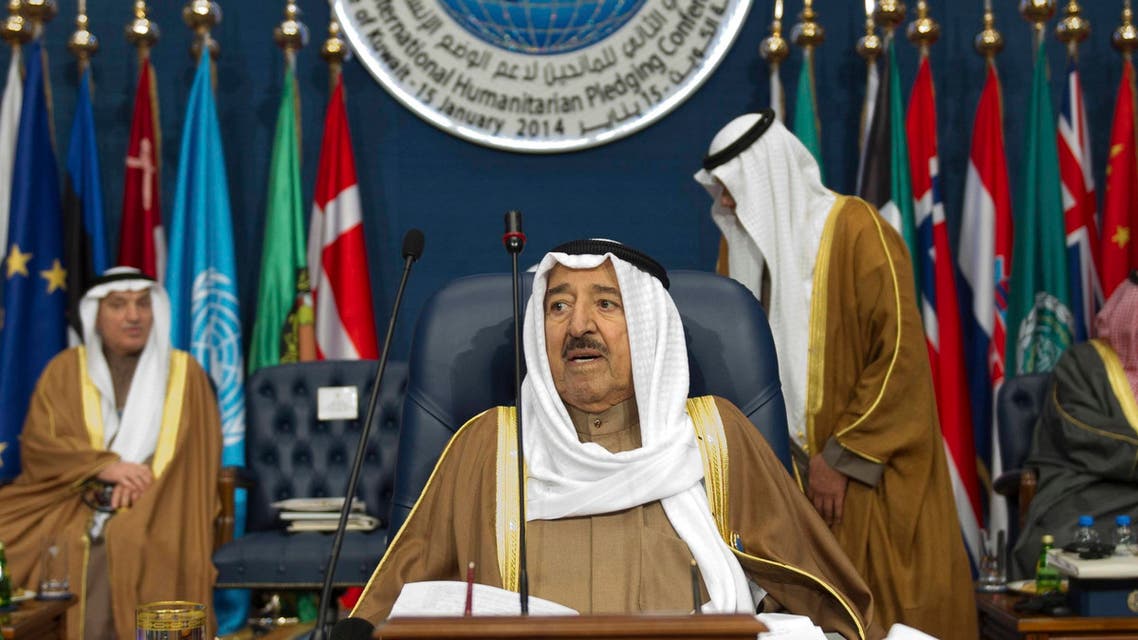 U.S., Gulf states pledge $1bn in Syria aid
The pledges were made at an international donor conference in Kuwait intended to help the U.N. reach a $6.5 billion aid target
Donors including the United States and wealthy Gulf Arab countries pledged more than $1 billion on Wednesday for U.N. humanitarian efforts in Syria, devastated by almost three years of civil war.
The United States pledged $380 million of supplementary humanitarian aid to Syria, State Secretary John Kerry announced Wednesday at a donors conference held in Kuwait to raise $6.5 billion.
Kuwait's emir pledged $500 million for Syrians stricken by almost three years of civil war. Qatar pledged $60 million and Saudi Arabia is to donate $260 million.
The pledges were made at an international donor conference in Kuwait city attended by U.N. Secretary-General Ban Ki-moon.
Delegates from 69 nations and 24 international organizations attended the one-day event.
In a speech, Ban revealed shocking statistics. He said half of the Syrian population is now in need of urgent humanitarian assistance and that 40 percent of Syria's hospitals are no longer functional.
The U.N. is looking for $2.3 billion to support 9.3 million people inside Syria and $4.2 billion for Syrian refugees, expected to nearly double to 4.1 million by year's end. The U.N. has described the $6.5 billion Syria appeal as the largest ever in its history for a single humanitarian emergency.
Non-government charity organizations meeting in Kuwait on Tuesday pledged $400 million for Syrians, with Kuwait promising $142 million of the total.
U.S. Secretary of State John Kerry arrived in Kuwait Tuesday following talks in Paris and Rome aimed at preparing the so-called January 22 "Geneva II" peace talks.

An official speaking to reporters travelling with Kerry said Washington had "given more than $1.3 billion to date, of which 700 million has been inside Syria."
According to aid agencies, 10.5 million Syrians are food insecure, more than a million children under five suffer from acute or severe malnutrition, about half the population has no access to adequate water sources or sanitation and 8.6 million have insufficient access to healthcare.

Lebanon is currently home to the largest number of refugees with 905,000, followed by Jordan with 575,000, Turkey 562,000, Iraq 216,000 and Egypt 145,000.

By the end of 2014, these numbers are estimated to rise to 1.65 million in Lebanon, 800,000 in Jordan, 1.0 million in Turkey, 400,000 in Iraq and 250,000 in Egypt.

(With AFP and Reuters)