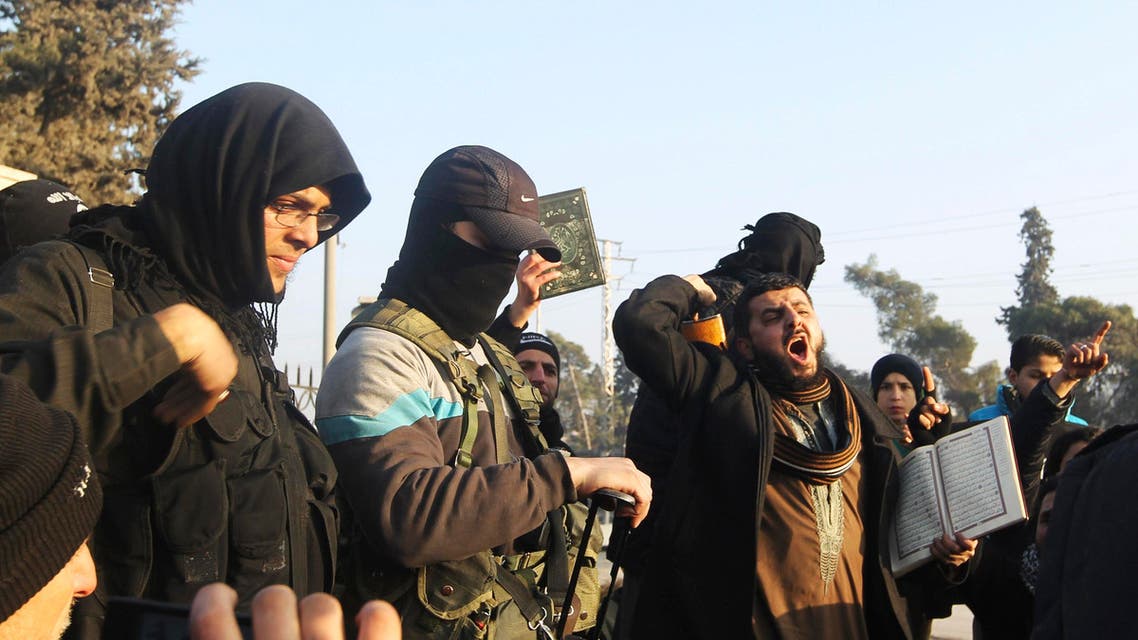 U.N. says executions by Syrian rebels 'may amount to war crimes'
Mass executions especially by an al-Qaeda-linked faction violate international human rights
Recent reported mass executions by Syrian rebel groups, especially by an Al-Qaeda-linked faction, "may amount to war crimes," U.N. High Commissioner for Human Rights Navi Pillay said Thursday.

"While exact numbers are difficult to verify, reliable eyewitness testimony that we have gathered suggests that many civilians and fighters in the custody of extremist armed opposition groups have been executed since the beginning of this year," she said in a statement.

"Executions and unlawful killings are in violation of international human rights and humanitarian law and may amount to war crimes," the statement said.

Syria today is a battleground not only between the army loyal to President Bashar al-Assad and rebels seeking his ouster, but also between more moderate rebel groups under the Free Syria Army banner and the jihadist Islamic State of Iraq and the Levant (ISIL) group which is connected to Al-Qaeda.

ISIL has seized control of Raqa, a city in Syria's north, according to a British-based monitoring group, the Syrian Observatory for Human Rights.

The U.N. High Commissioner for Human Rights said reports in the past two weeks have highlighted mass executions of civilians and fighters in Raqa, Aleppo and Idlib by hardline guerrillas, in particular by ISIL.

"Deeply disturbing reports" from Raqa suggested "mass executions" by ISIL, Pillay said.

Some of the killings in Syria appeared to have been carried out when rebel fighters abandoning bases slaughtered people in their custody, in violation of the Geneva Conventions, she said.

"These reports are particularly alarming, given the large numbers of people, including civilians, that armed opposition groups in Syria are believed to be holding in custody. The taking of hostages is prohibited under international humanitarian law and may also constitute a war crime," she said.

"Everyone involved in serious crimes must be held accountable," Pillay said.