Telecom evidence revealed at Hariri trial
The prosecution showed a network of telephones used by the group they accuse of carrying out Hariri's assassination
The U.N.-formed Special Tribunal of Lebanon (STL) trial of four men suspected of being behind the assassination of former Lebanese Prime Minister Rafiq Hariri continued on Friday, where new evidence telecom identifying Hezbollah suspects was unveiled, UK-based pan-Arab newspaper Asharq al-Awsat reported.
The STL also heard evidence about the alleged false claim of responsibility for Hariri's killing by a man known Abu Adass. A video recording released after the attack showed Adass claiming to have carried out the bombing on behalf of a fictitious Jihadist group.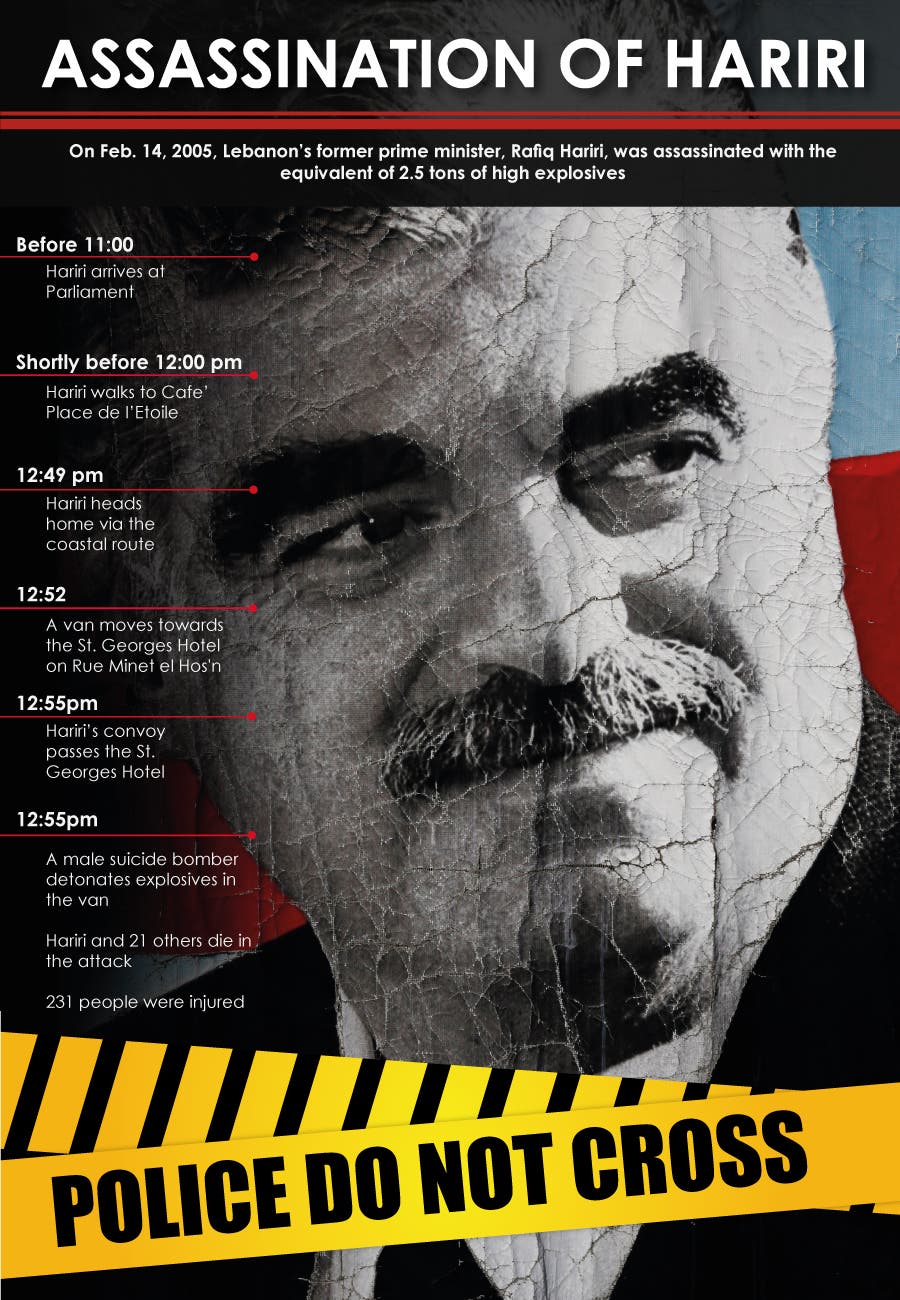 DNA samples taken from Adass's family members did not match the remains of the suicide bomber found at the site.
The four suspects - Salim Ayyash, Assad Sabra, Hussein Oneissi and Mustafa Badreddine – are described by the STL as Hezbollah supporters and remain in hiding over 9 years later after the Beirut bombing that killed Hariri and 21 others.
The telecom evidence identifying the Hezbollah suspects showed that Oneissi had been in contact with Sabra and Hassan Merhi, a fifth Hezbollah suspect also accused of involvement in the bombing.
'Purple network'
The prosecution also showed the so-called "purple network" of telephones used by the group they accuse of carrying out Hariri's assassination and Abu Adass's false claim of responsibility.
During the hearing, CCTV footage of the bomb-laden Mitsubishi van before it encountered Hariri's convoy was shown confirming that the vehicle contained around 1,800 kilograms of military-grade explosive RDX.
Prosecutor Norman Farrell said that the Lebanese people should know the truth about the assassination which "captured the attention of the world."