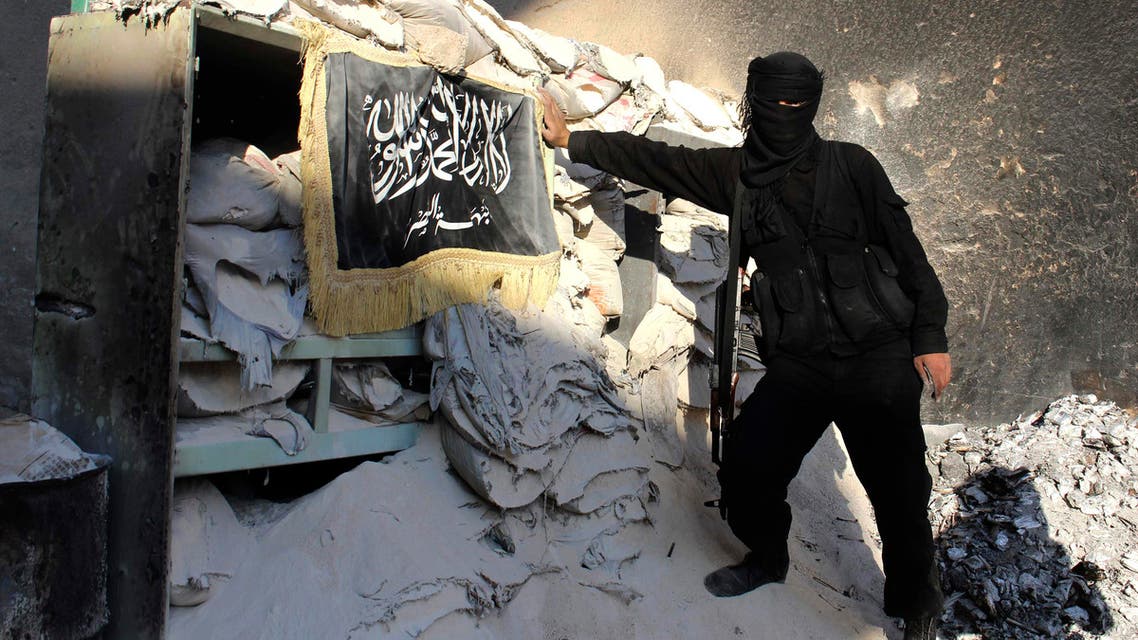 Nusra Front rebels bomb Syrian defense minister's town
A suicide bomber from the al-Qaeda-linked rebel group killed 13 soldiers in the attack
A suicide bomber from an al-Qaeda-linked rebel group killed 13 soldiers in an attack on the Syrian defense minister's hometown, an opposition monitoring group said on Tuesday.

The Syrian Observatory for Human Rights said a Saudi militant who came to Syria to fight with the country's al-Qaeda affiliate, the Nusra Front, blew himself up late on Monday at an army checkpoint in the village of Rahjan in central Hama province.

Syria's nearly three-year conflict began as peaceful protests against President Bashar al-Assad's rule but has devolved into civil war that has killed more than 130,000 and brought violence to every region.

Rahjan, in a remote eastern part of Hama, is the ancestral home of Defense Minister Fahd al-Freij, who is now living in the capital Damascus.

"This is a message from the Nusra fighters to Freij: 'You cannot protect your own relatives,'" said Rami Abdelrahman, head of the Observatory, a Britain-based group with a network of sources across Syria.

Freij is a Sunni Muslim and Rahjan is largely Sunni, another reason the attack by Sunni militants was unusual in a civil war that has become increasingly sectarian and drawn foreign militants to join the opposing sides.

The uprising has been led by Syria's majority Sunnis. Assad is from the minority Alawite sect, an offshoot of Shi'ite Islam, and has been largely supported by Syrian minorities.

Shiite groups such as Lebanon's Hezbollah are helping Assad. But some Sunnis, such as Freij, continue to back Assad.

Abdelrahman said the attack by the suicide bomber, who blew himself up in an explosives-rigged car, sparked clashes around Rahjan between the army and rebels that raged until dawn on Tuesday. Five Nusra fighters and were killed as were three combatants from other rebel groups, he said.