Blast hits police station in Alexandria
Egyptian police accused of killing protesters are increasingly becoming target of revenge attacks
A bomb exploded outside a police station in the Egyptian city of Alexandria on Thursday amid clashes between anti-government protesters and security forces.
The director of security in Alexandria said the blast was caused by an improvised explosion device in front of the police station. He said the explosion did not result in any injures.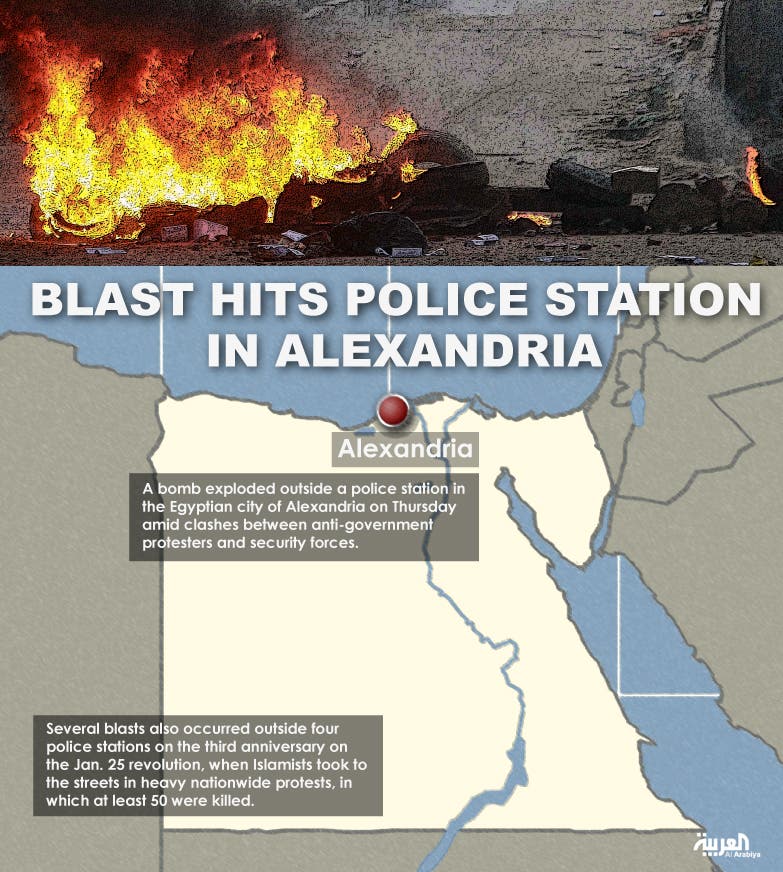 Meanwhile, a man was killed on Thursday during a protest staged by the Muslim Brotherhood following the funeral of a woman who was reportedly killed the previous day.
The military-backed authorities have dealt with Muslim Brotherhood-led protests with heavy hand since the ouster of former President Mohammad Mursi On July 3, 2013.
The government says it is fighting terrorism, a charge often leveled at those opposed to the military rule.

Several blasts also occurred outside four police stations on the third anniversary on the Jan. 25 revolution, when Islamists took to the streets in heavy nationwide protests, in which at least 50 were killed.
This week a senior interior ministry officer was assassinated in Cairo and a policeman was shot dead during an attack on a church in Cairo.