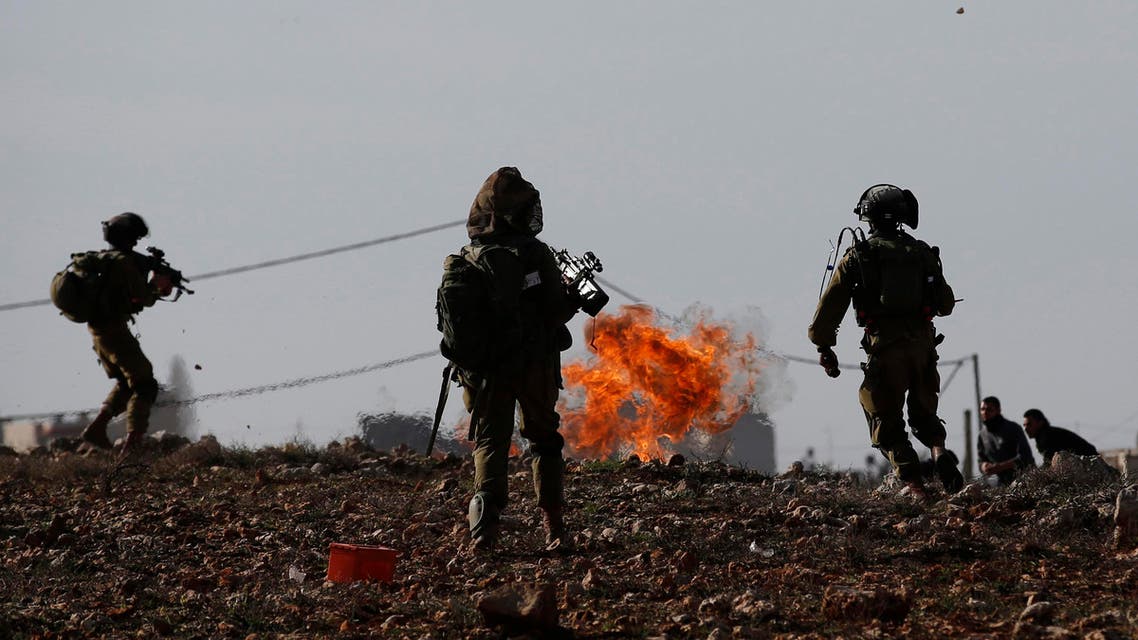 Ten Palestinians shot in West Bank, medics say
Hundreds of Palestinians protested the killing of a teenager, many of them hurling rocks at the soldiers
Israeli soldiers shot and wounded 10 Palestinians near the West Bank town of Ramallah Friday during a protest over the killing of a teenager, Palestinian medics and security sources said.
They said the Palestinians were hit by live rounds on the outskirts of Jalazun refugee camp and hospitalized in Ramallah, including one with serious injuries.
Hundreds of Palestinians took part in the protest, many of them hurling rocks at the soldiers.
The demonstration was called to protest at the Israeli army's killing on Wednesday of Mohammad Mubarak, a 19-year-old from Jalazun working on a project funded by USAID and son of the camp's locally elected leader.
The army said he was shot dead near a Jewish settlement outside Ramallah after having opened fire at them, but witnesses insisted he was unarmed.
Palestinian housing and public works minister Maher Ghneim condemned what he branded the "cold-blooded killing" of a laborer who was working on a project run by the ministry in coordination with USAID.
Ghneim said the youth had been "carrying a sign to direct the traffic" when he was shot.
A total of 27 Palestinians were killed by the Israeli army in the West Bank in 2013, three times more than the previous year, figures from Israeli rights watchdog B'Tselem showed.