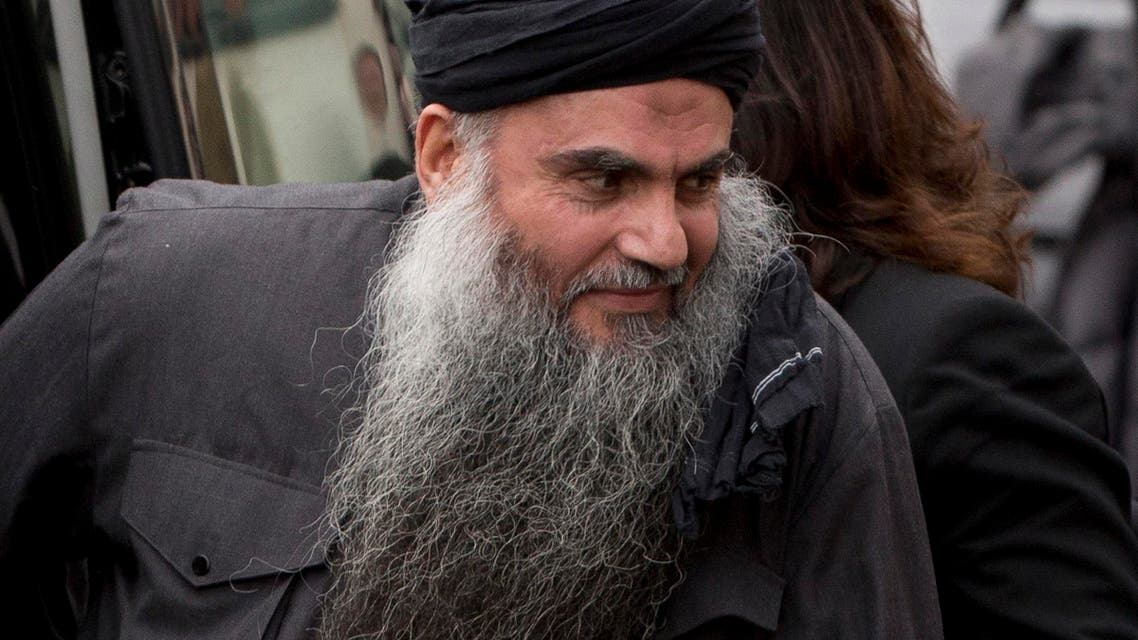 Jordanian Islamist prisoners stage hunger strike
Among the 120 hunger strikers are radical cleric Abu Qatada and Sheikh Abu Muhammad al-Maqdisi
Islamist prisoners in Jordan, including several prominent figures linked to al-Qaeda, began a hunger strike on Saturday to protest about jail conditions, sources and officials said.

Among the 120 hunger strikers are radical cleric Abu Qatada, who was deported from Britain last July after a lengthy legal battle, and Sheikh Abu Muhammad al-Maqdisi, a leading al Qaeda thinker, the sources said.

The strike began after prison authorities did not meet demands the prisoners issued last week for better access to lawyers and family members, speedier trials and an end to alleged mistreatment and torture during interrogation.

"They have totally rejected the meals and food provided by the state until their demands for better treatment are met," Sheikh Saad Huneity, a Jordanian Salafi jihadist leader who has previously spent years in detention, told Reuters.

Jordan has stepped up arrests of Islamists along its border with Syria in recent months, detaining scores of people trying to cross over to join jihadist groups fighting to overthrow President Bashar al-Assad.

"They have been arrested because they announced Jihad (holy war) against Bashar al-Assad's regime. Jordan is helping Assad's regime," Huneity said.

Jihadists arrested while seeking to cross the border have been put on trial by military courts on charges of "disturbing relations with a friendly state," lawyers and relatives say.

A key U.S. ally in the Middle East and one of very few Arab countries to have diplomatic relations with Israel, Jordan enjoys close ties with Western intelligence agencies and has often been targeted by al Qaeda and other Islamist militants.

Jordanian jihadists say hundreds of volunteers have crossed into Syria since the start of the uprising against Assad, a member of Syria's Alawite minority, an offshoot of Shi'ite Islam, joining in an increasingly sectarian war.

Human rights lawyers and activists say Jordanian authorities have reverted to heavy handed tactics towards Islamists, ending a lenient approach at the height of pro-democracy protests in 2011 when Salafists were allowed to stage peaceful protests.

International human rights activists say Jordan puts Islamists on trial in military courts that are illegal and lack proper legal safeguards. Many civic groups also say many of the Islamist cases are politically motivated.
Jordanian police sources confirmed that most of the Islamist prisoners held in the main Sawaqa, Muaqar, Zarqa and Rumaimeen prisons had begun a hunger strike, but denied any systematic violation of prisoners' rights.

"We treat everyone equally according to the same law and we look into any request by any inmate and apply what is in tune with the law," said security forces spokesman Major Amer al-Saratawi.