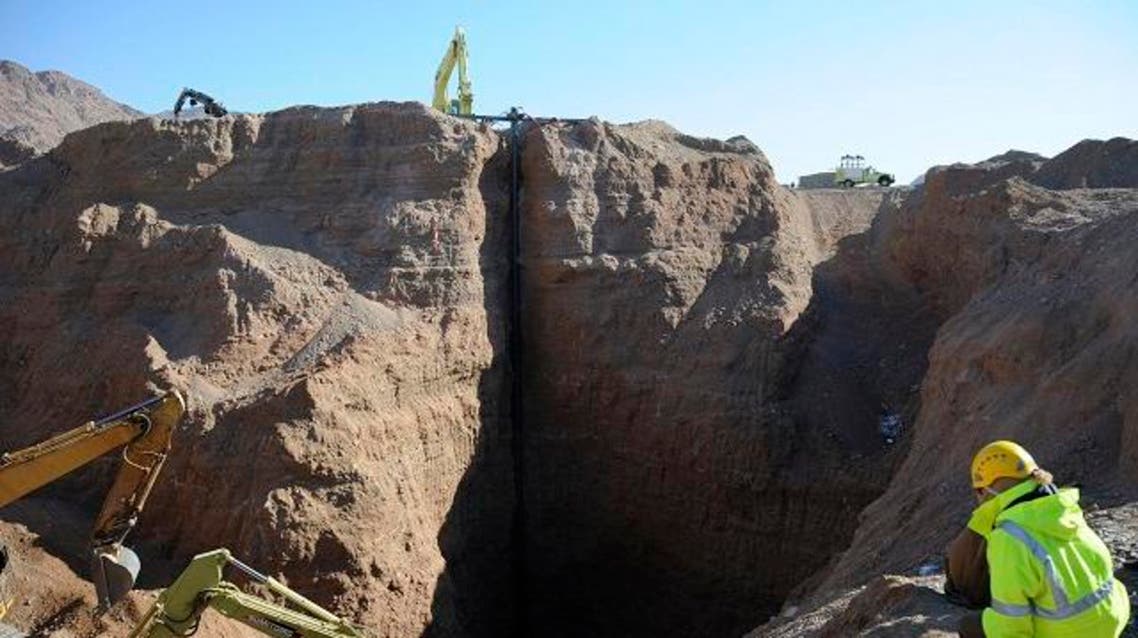 Saudi girl's body retrieved from well
The tragic saga of 6-year-old Lama Ayidh Al-Rawqi, who fell into an exposed well 48 days ago, has finally come to an end
The tragic saga of 6-year-old Lama Ayidh Al-Rawqi, who fell into an exposed well 48 days ago, has finally come to an end with the recovery of her body.
A team from Maaden Company was successful in recovering the body, which was found at a depth of 38 meters, a Maaden source said.
Rescue teams had dug a tunnel to reach the body. The body had decomposed, and it was handed over for forensic identification.
Lama's father, however, said that he has not received any notification about the recovery of his daughter's body.
Lama fell into the 100-meter deep artesian well while picnicking with her family in Haql governorate. Infrared cameras detected the body lodged about 30 feet deep in the half-a-meter-diameter well.
Last month, Lama's mother had said that the clothes, the stockings and the doll retrieved from the well did not belong to her daughter.
She called on those who found the body parts to look for the person it belonged to. Perhaps they will find another body, she said.
Khaled Al-Rawqi, Lama's uncle, quoted Lama's mother as saying that she cannot imagine or believe that her daughter has died. She still hopes to see her daughter alive.
But results from DNA tests conducted on body parts retrieved earlier from the artesian well confirmed that they belonged to Lama.
The directorate general of water in Tabuk is covering all open wells in the region and posting warning signs around them.
According to informed sources, the directorate has closed down about 18 artesian wells in the region that were left uncovered.
It asked citizens and expatriates to inform them about any uncovered well that may threaten people's lives, and said owners of unattended wells would be punished according to the law.
(This article was first published inSaudi Gazette on Feb. 3, 2014)