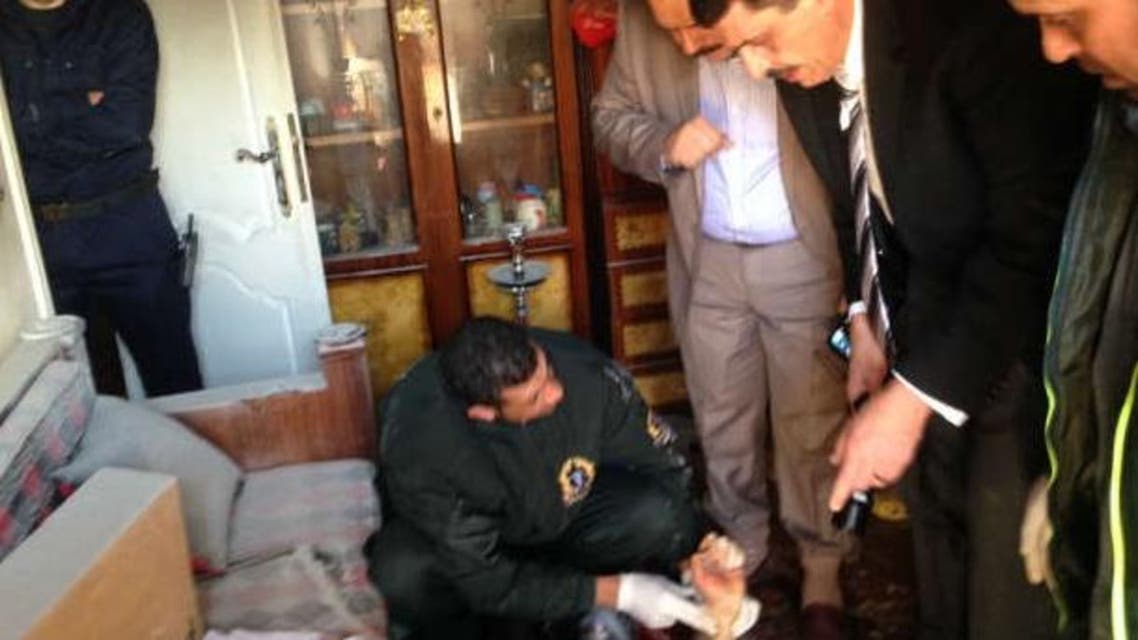 Syrian family stabbed to death in Egypt's Alexandria
The Syrian family consists of father, wife, son and father's siter
Four members of a Syrian family were stabbed to death on Monday in the Egyptian city of Alexandria, national media outlets reported.
Amin Ezzedine, Alexandria's head of security, told Egypt's Alhayat television that after their murder, the Syrian family's house was set on fire.
The family is reportedly Christian but Ezzedine described the murder as criminal and "not sectarian."
"The incident is criminal and there is a suspect and soon the truth about this will be unveiled," he said.
The prosecution ordered an autopsy be carried out for the victims, Cairo-based daily al-Masry al-Youm reported.
"They do not mix with neighbors, but they are a nice family," a neighbor told Al Arabiya in a report.
The family consisted of a 44-year-old father, a 35-year-old mother, a 6-year-old son, and the father's 43-year-old sister.
The father, identified as Yousef Nakhle Taweel, reportedly works at a hotel in the resort city of Sharm el-Sheikh. He was found face-down in the living room, having been stabbed to death.
His wife, Abeer, was found dead in her bedroom. She was reportedly found laying on her back with a slit throat.
Her son, Michel, was killed next to her and was stabbed on his neck.
The father's sister, Muna, was killed in her own bedroom.