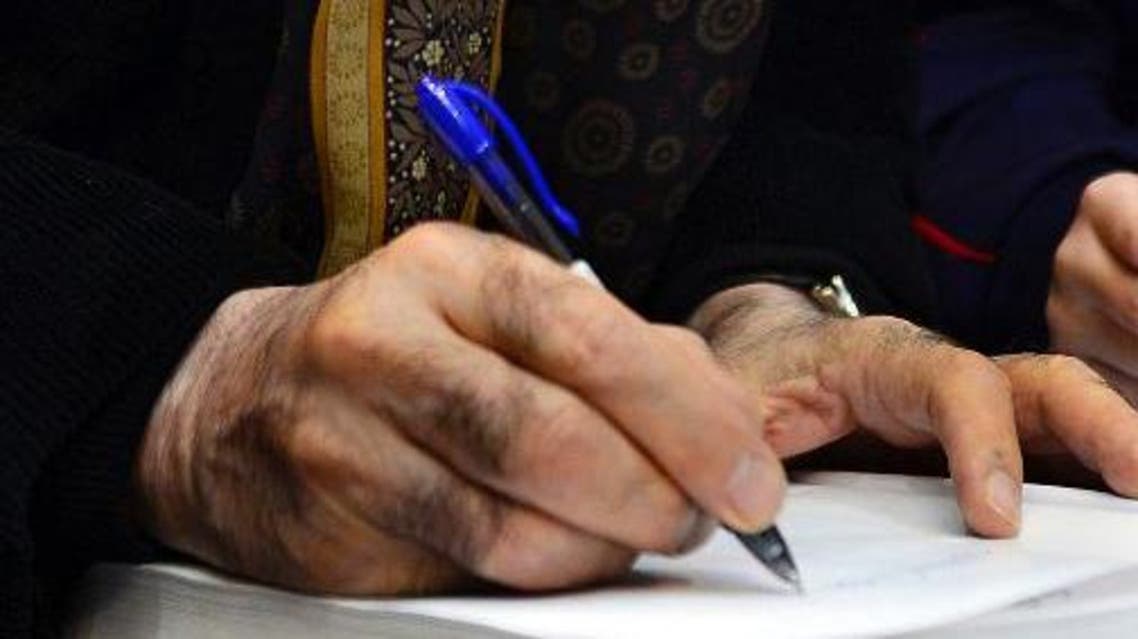 Activists say Syrian security forces abduct prominent dissident
Activists and human rights organizations say tens of thousands of Syrians who peacefully protested against Assad have been arrested since the uprising began
Syrian intelligence agents abducted Akram al-Bunni, a prominent leftist writer and former political prisoner, as he left a wedding reception at a central Damascus hotel on Saturday, opposition activists said.
They said Bunni, who had previously spent two decades as a political prisoner, was snatched by agents from an intelligence division run by Hafez Makhlouf, a cousin of President Bashar al-Assad.
His brother Anwar al-Bunni, a human rights lawyer who was also a political prisoner for five years, said Akram had riled the authorities by publicly supporting a democratic alternative to the four-decade rule of the Assad family.
"This regime has not been satisfied that it stole 20 years of Akram's life and the affect that left on his health," Anwar al-Bunni told Reuters on Sunday from Damascus.
He said his brother had opted to remain in Damascus despite the systematic persecution of dissidents since the uprising against al-Assad erupted with pro-democracy demonstrations in March 2011.
Activists and human rights organizations say tens of thousands of Syrians who peacefully protested against Assad have been arrested since the uprising began and the fate of many of them is unknown.
Fighting in Syria has killed more than 140,000 people - more than 7,000 of them children - according to the Britain-based, pro-opposition Syrian Observatory for Human Rights, and is destabilizing the country's neighbours
Detained Bunni
"The regime is going around seeking local truces with armed groups while it arrests peaceful dissidents like Akram. Whom does it consider as its real enemy?" Anwar al-Bunni said, referring to recent ceasefires in and around Damascus.
The Christian al-Bunni family is well known in Syria for its dogged opposition to the Assad family's rule.
Akram al-Bunni spent a total of 20 years in prison under the rule of Assad and his late father, Hafez al-Assad, for his writings and political affiliations.
The four Bunni brothers, one sister and two of their spouses, have spent 70 years between them as political prisoners.
Among others in detention is human rights lawyer Khalil Maatouk, also a Christian, and Mazen Darwish, who belongs to Assad's Alawite sect.
Darwish was arrested in 2012 after helping to establish a centre to document victims of the crackdown by Assad's forces.
The fate of another leading peaceful activist, veteran opposition figure Abdelaziz al-Khair, is unknown. He was abducted by secret police two years ago and was not heard from since, activists say.