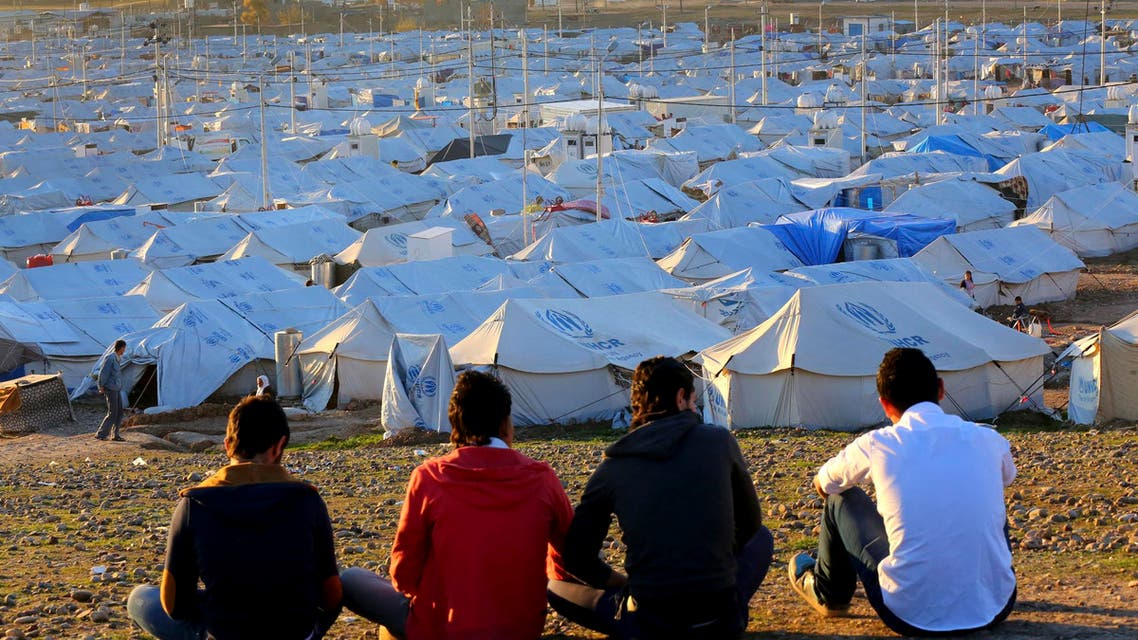 UN: Syrians to be world's biggest refugee group
According to U.N. data, there are 2,463,442 registered Syrian refugees in neighboring states as of Tuesday.
The United Nations said Tuesday that Syria has become the world's largest exporter of refugees, as it urged the world to ramp up its support to neighboring states affected by the exodus of Syrians from their war-torn home country.
U.N. Secretary-General Ban Ki-moon told the U.N. General Assembly that the world body would do everything to implement a U.N. Security Council resolution and get help to millions in need.

"Supplies are ready to go into areas that have been hard to reach, and into the towns and cities that have been under siege," Ban said. "What we need is guaranteed safe passage for humanitarian supplies along key routes."

"It is incumbent on the Syrian government and all parties to the conflict to reach these agreements," he said.

Some 9.3 million Syrians - almost half the population - need help, the United Nations said. Some 2.4 million of those people have fled the country during the three-year civil war.

"Five years ago Syria was the world's second-largest refugee hosting country. Syrians are now about to replace Afghans as the present biggest refugee population worldwide," U.N. High Commissioner for Refugees Antonio Guterres said.

"It breaks my heart to see this nation that for decades welcomed refugees from other countries, ripped apart and forced into exile itself," Guterres told the 193-member U.N. assembly.
Guterres made the remarks during an unofficial session held in New York on Tuesday, carried out upon a request from Saudi Arabia, to discuss human rights and refugees, in addition to the worsening situation of people in the war-torn country.
In the same vein, Saudi Arabia's U.N. Ambassador Abdullah al-Mouallimi said the Syrian government is continuingly escalating conditions in the country by violating human rights.
Al-Mouallimi noted that the government in Damascus did not respond to calls for establishing an interim government to end the Syrian conflict, which will soon enter its fourth year.
The Saudi ambassador described mass killings, starvation, and the alleged use of barrels bombs by the Syrian government as acts that amount to war crimes.
Al-Mouallimi also urged for an immediate application of the U.N. aid resolution to the Syrian case, which was unanimously adopted by the General Assembly on Saturday.
Meanwhile, Syria's U.N. representative Bashar al-Jaafari said at the meeting that the government of President Bashar al-Assad is open to all sorts of initiatives to resolve the Syrian crisis.
He said the Syrian government has facilitated international humanitarian access into the country, adding that his government rejects using the humanitarian crisis in the country as a justification for foreign powers to enter Syria.

(With Reuters)