Saudi Crown Prince Salman on state visit to China
Last month, Prince Salman visited Japan, India and the Maldives
Saudi Crown Prince Salman Bin Abdulaziz Al Saud has begun his four-day state visit to China on Wednesday.
The prince, who is also Saudi Arabia's deputy premier and minister of defense, is due to hold wide-ranging talks with high-ranking Chinese officials on a range of bilateral, regional and international issues.
"The two sides will also seize the opportunity to further boost friendship as well as deepen pragmatic cooperation in all sectors," said Chinese Ambassador Li Chengwen, according to the Saudi-based Arab News.
The Crown Prince is also likely to meet Chinese Premier Li Keqiang as well as Chinese Defense Minister Gen. Chang Wanquan for an intensive discussion on bilateral relations.
Chengwen said: "We in China regard this visit as very important and of high interest for us that would boost strategic relations," and added: "I am confident that such visits will push our relations to new highs."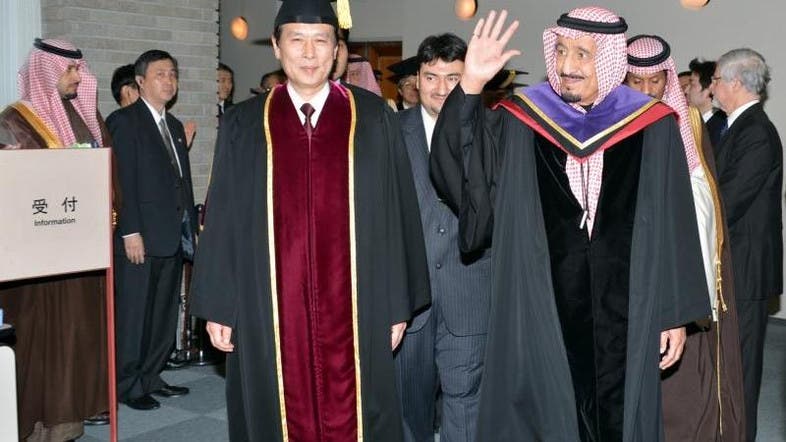 Last month, Prince Salman visited Pakistan, Japan, India and the Maldives and discussed bilateral ties with the countries.
His visit to India marked the first highest level political visit from Saudi Arabia to India after the 2006 landmark trip by King Abdullah bin Abdulaziz Al Saud.
In Japan, he was awarded an honorary doctorate from a leading Tokyo university.
During the awards ceremony, Waseda University President Dr. Kaoru Kamata praised Prince Salman for his "political wisdom, rich knowledge and great achievements which have contributed to the development of Saudi Arabia at international and local levels."
He said Prince Salman was the recipient of many medals and honorary doctorates in recognition of his efforts in helping the poor and victims of natural disasters in different parts of the world.