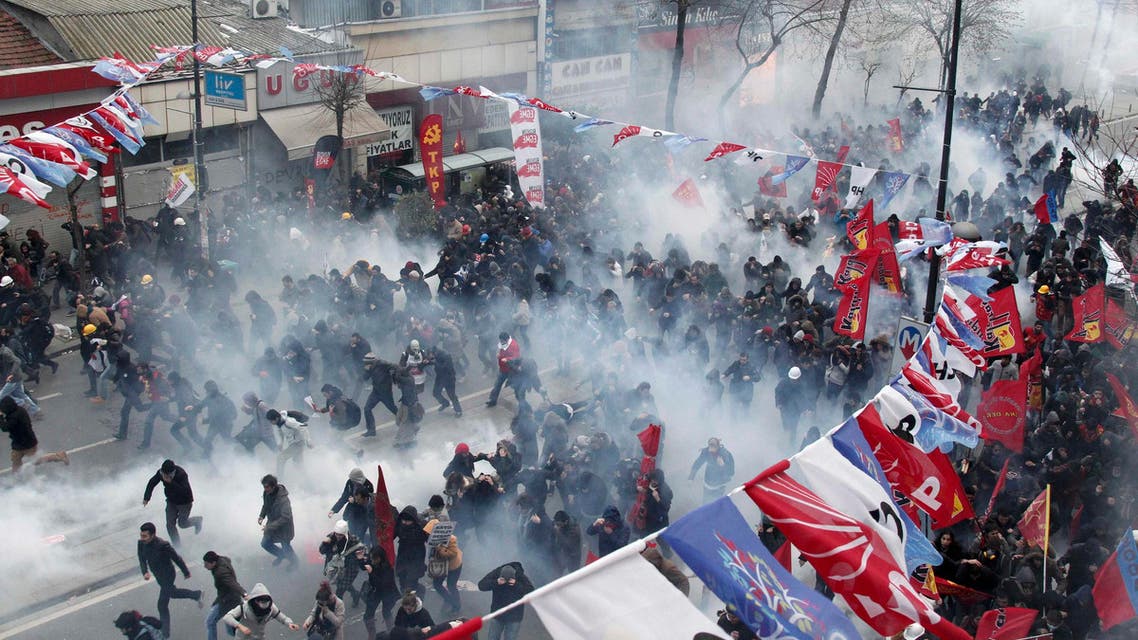 Turkish police battle protesters in central Istanbul
Erdogan says staging protests ahead of elections is 'undemocratic'
Turkish police fired water cannons to disperse demonstrators who gathered close to Istanbul's central Taksim square on Wednesday following the death of a teenager who was wounded in street clashes last summer.

The protesters in the Osmanbey district were among tens of thousands of mourners who marched through the city for the funeral of the 15-year-old boy, Berkin Elvan, who died on Tuesday after spending nine months in a coma.
Turkish Prime Minister Tayyip Erdogan criticized the protests saying: "Trying to set fire to the streets 18 days before elections is not a democratic stance," Erdogan told a campaign rally in the southeastern city of Mardin. Turkey holds municipal elections on March 30.

"I appeal to employers' organizations, trade unions and NGOs who are provoking incidents to show responsibility. Whoever has problems should solve them at the ballot box on March 30."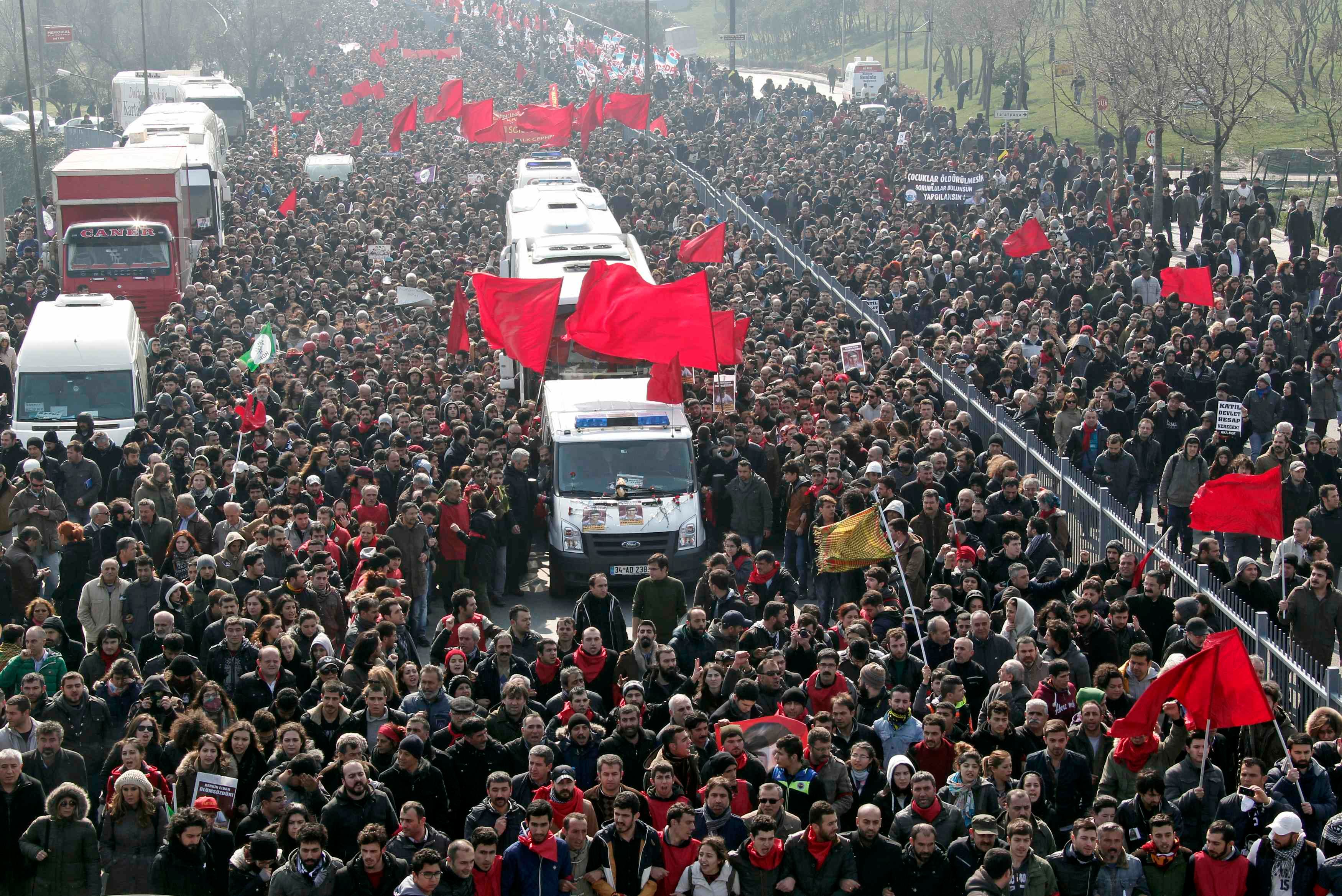 On Wednesday, thousands converged in front of a house of worship where Berkin Elvan's body lay, and marched to the spot where he was struck in the head on June 16, before proceeding to the cemetery, his casket carried on mourners' shoulders, Associated Press reported.

Mourners chanted "Berkin Elvan is immortal," ''Government resign!" and "Murderer Tayyip." Some protesters hurled stones at a ruling party building, smashing its windows.

Police fired tear gas to disperse thousands of protesters in the capital Ankara and in Izmir.

The protesters' anger was directed at Erdogan because he sanctioned police's often heavy-handed crackdown on the wave of protests that swept Turkey in the summer, and praised police as heroes.
Corruption scandal


Berkin's death also comes at a time when Erdogan is fighting allegations of corruption and has taken a series of controversial steps - including removing police and prosecutors from key positions - which critics say are aimed at stalling investigations into alleged corruption.
Turkey holds local elections on March 30, which Erdogan has acknowledged will act as a referendum on his rule.

Berkin was on his way to buy bread during anti-government street protests when he was struck in the head by a high-velocity gas canister. Several police officers were questioned about Berkin's head injury but none has been charged.

His death raised the number of fatalities from last summer's protests to at least eight.

The summer's anti-government protests began as a small environmental sit-in against government plans to raise a central Istanbul park and turned into nationwide demonstrations against Erdogan's increasingly authoritarian style after police used force against those protesters.

[With Reuters and AP]