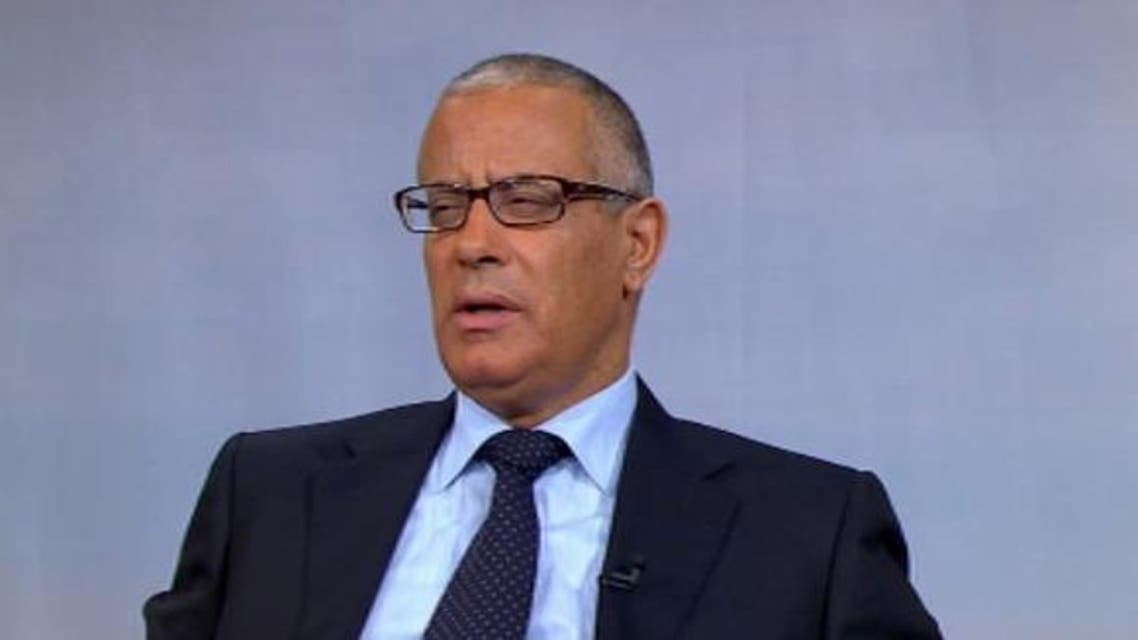 Sacked Libyan PM Zeidan says he fled country due to 'security conditions'
The former premier was speaking in his first interview since he was ousted
Former Libyan Prime Minister Ali Zeidan, who was ousted by the country's parliament on Tuesday, accused political blocs of strangling the country's political progress, adding that his sudden departure to Europe was due to Libya's 'security conditions.'
"The security conditions in Libya forced me to leave," said Zeidan in an interview with Al Arabiya News Channel on Saturday.
His government had been repeatedly criticized for its failure to rein in the myriad of former rebel militias which have carved out their own fiefdoms since the NATO-backed uprising that ended the 42-year iron rule of Muammar Qaddafi in 2011.
According to Zeidan, his administration had been faced with a myriad of challenges after taking power.
"We received the country [from the former regime] at a time where it lacked institutions, in a weak condition, lacking police, military," he said.
The former Libyan premier said that political groups – including the Muslim Brotherhood's Justice and Construction Party – wish to control the country and stop elections from taking place, adding that the Congress had sided with two coalitions to bolster their successful vote of no confidence which led to his ouster.
Sudden flight
While Zeidan's sudden departure from Libya on a private jet was seen as flouting a travel ban imposed by the Attorney General, the former premier told Al Arabiya that he left the country due to its precarious security situation.
He said that several members of parliament had asked him to leave the country, adding that he would return to Libya if the situation was right.
Speaking to reporters a day after Zeidan's ouster, freshly-appointed PM Abdullah al-Thinni – who had been defense minster under Zeidan's cabinet – said that his predecessor had a legitimate right to travel.
Zeidan told Al Arabiya that he did not still consider himself as the prime minister and that would reject leading a Libyan government again if offered.
Since his departure from Libya, Zeidan is currently staying in an undisclosed location in Europe.