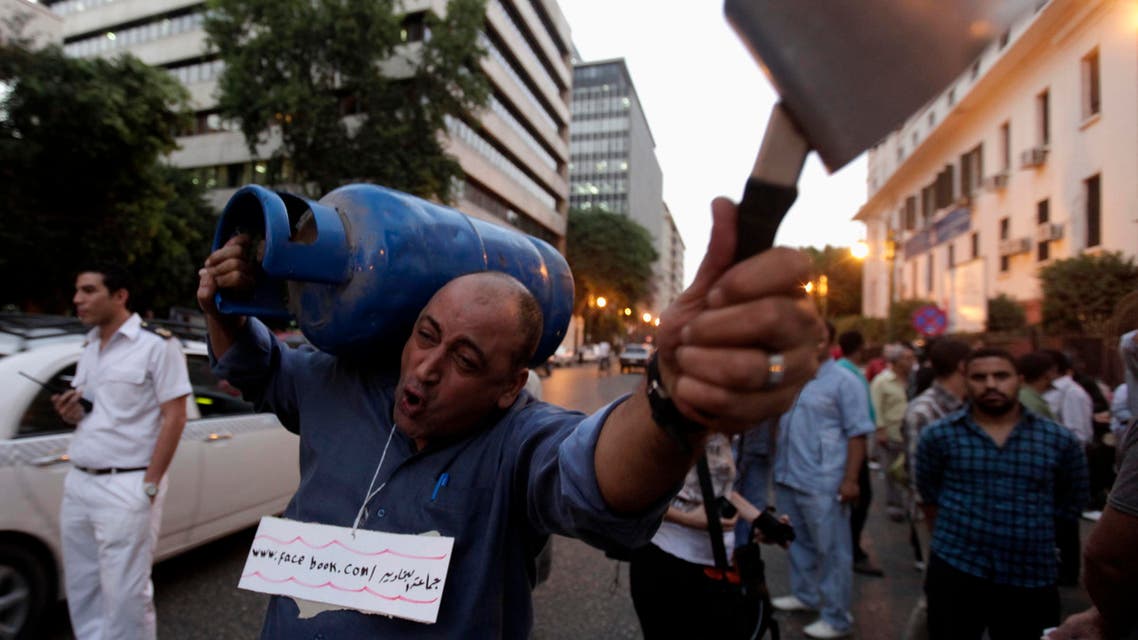 Attackers in Egypt set fire to gas cylinder garage
The motives for the attack were not immediately clear but Egyptians have been experiencing a shortage in cooking gas
Egyptian media say masked gunmen set fire to a garage with trucks carrying cooking gas cylinders in a town southwest of Cairo.

The state news agency MENA says the firefighters were able to get the blaze under control early Friday in the town of al-Barageel.

The private CBC television says the attackers first tied the guard up outside the garage, poured gasoline on the trucks and then set them ablaze. It says two people were injured.

The motives for the attack were not immediately clear but Egyptians have been experiencing a shortage in cooking gas.

Also, since the ouster of Islamist President Mohammed Mursi last July, attacks in Egypt have surged, mainly against security forces and the military.