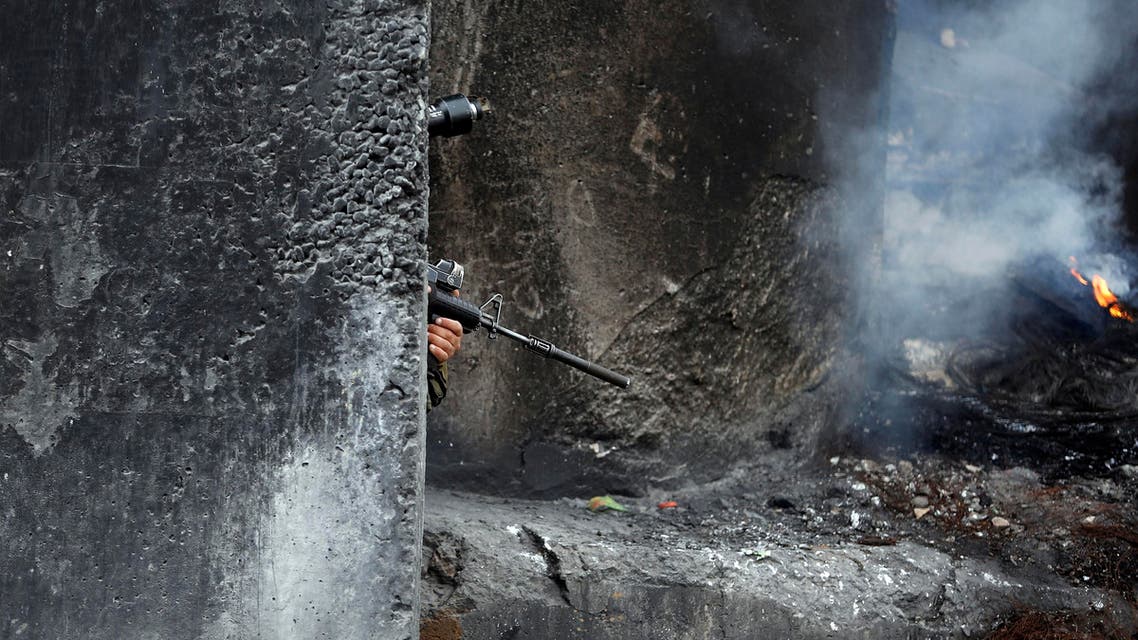 Three Palestinians killed in clash with Israeli army
Clashes broke out after Israeli soldiers killed a wanted Hamas militant in Jenin refugee camp
Three Palestinians died in the West Bank in a raid by Israeli soldiers followed by a clash with angry protestors, Palestinian security officials said on Saturday.
Israeli soldiers entered Jenin refugee camp to arrest Hamza Abu Alheja, 20, a member of the military wing of Hamas the Ezzedine al-Qassam Brigades.
When he refused to come out, the soldiers stormed the building and killed him. Fire was exchanged and "other gunmen gathered around the house" to help Alheja, including Mohammad Abu Zena, also killed in the clashes.
The move caused hundreds of angry residents and gunmen to attack the soldiers in "a violent riot," the Israeli army said in a statement.
The military said its forces had been attempting to arrest Alheja, who was wanted for "shooting and bombing attacks as well as planning future attacks."

Alheja "barricaded himself with other operatives in his house," a statement read, before opening fire and wounding two Israeli security personnel who "responded with fire, killing the terrorist."
A civilian named as Yazan Jabarin was also included in the causalities during the fighting, the Palestinians said.
14 Palestinians were also wounded, and two are in critical condition.
The Israeli army said a total of four Palestinians were killed during the incident.



(With AP and AFP)