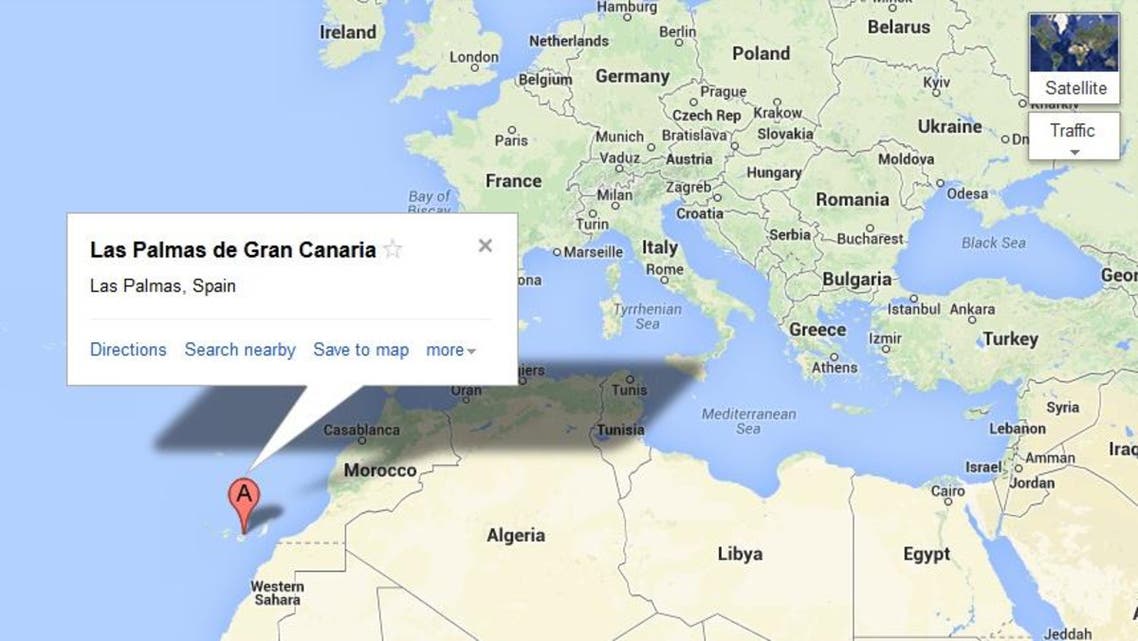 Canary Island emergency services mistake ship for crashed plane
Authorities earlier said a plane had fallen into the sea
The Canary Islands emergency services mistook a tugboat pulling a ship for a crashed plane two miles off Spain's Gran Canaria island on Thursday, moments after saying that a plane had fallen into the sea.
The mistake occurred when a man walking along a coastal path saw something that looked like a passenger plane in the waters and called emergency services, a spokeswoman for the Canary Island emergency services said.
"He told us there was a plane on the sea and we started the drill for an air accident," she said.
While rescue helicopters and police were being mobilized, the Gran Canaria air control tower confirmed to the emergency services it was a passenger plane and the emergency services sent out a tweet with a confirmation of a plane crashing into the sea 2 miles off the coast
Rescue helicopters at the scene later confirmed that it was not a plane, but a large tugboat pulling a ship with a white crane on board off the coast of the island, one of the popular holiday resort islands located off the northwest coast of mainland Africa.

The confusion happened 37 years to the day after one of the world's worst aviation's disasters in the neighboring island of Tenerife when a KLM 74 crashed into a Pan Am 747 on the runway of Tenerife Airport.