Syrian opposition chief makes rare Latakia trip
IN PICTURES: Ahmad Jarba appeared in video footage meeting with rebels fighting regime troops in the province
The head of Syria's main opposition group Ahmad Jarba made a rare trip to Latakia province on Tuesday, amid a rebel offensive against the heartland of President Bashar al-Assad.
"The president of the Syrian National Coalition Ahmad Jarba visited the Jabal Turkman... and Jabal Akrad" areas of Latakia, the opposition chief's office said in an email.
Both Jabal Akrad and Jabal Turkman have been under opposition control for many months, but all the rest of coastal Latakia province has until recently been squarely under regime control.
Jarba was seen in video footage distributed by the Syrian Revolution General Commission, a network of activists on the ground, sitting with rebels fighting Assad troops at the coastal town.
He did not speak in the video.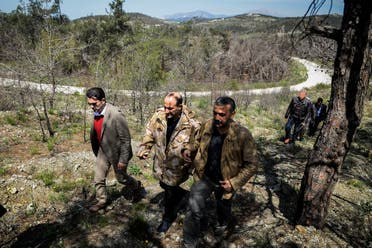 But rebel commander Malek al-Kurdi spoke on behalf of the operations room for Latakia: "We have hope in this meeting that we are in a historic moment... of the beginning of the final phase of our liberation in the coast and in the whole of Syria from Bashar al-Assad's regime."

According to Jarba's office, his visit was "to the people and the fighters... and to all the fronts in Jabal Turkman, from Kasab and Al-Sawda, to all the areas surrounding Observatory 45".
The office also said Jarba stressed during his meeting with the rebels "the need for real support" for the opposition fighters in Latakia.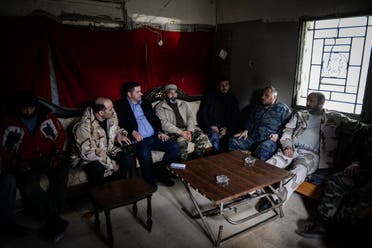 He also said "the Coalition has provided assistance to (fighters on) the front", the office said.
Opposition fighters from several conservative and hardline Islamic groups, including the al-Qaeda-affiliated Nusra Front, launched their assault on the northern stretches of Latakia province along the Turkish frontier on March 21.
So far, they have seized a border crossing, several villages and the predominantly Armenian-Christian town of Kasab, also gaining control of an outlet to the sea for the first time since Syria's uprising began three years ago.
Their push for the area from which Assad's family hails from appeared to have caught Damascus off guard.

(With AFP and Reuters)