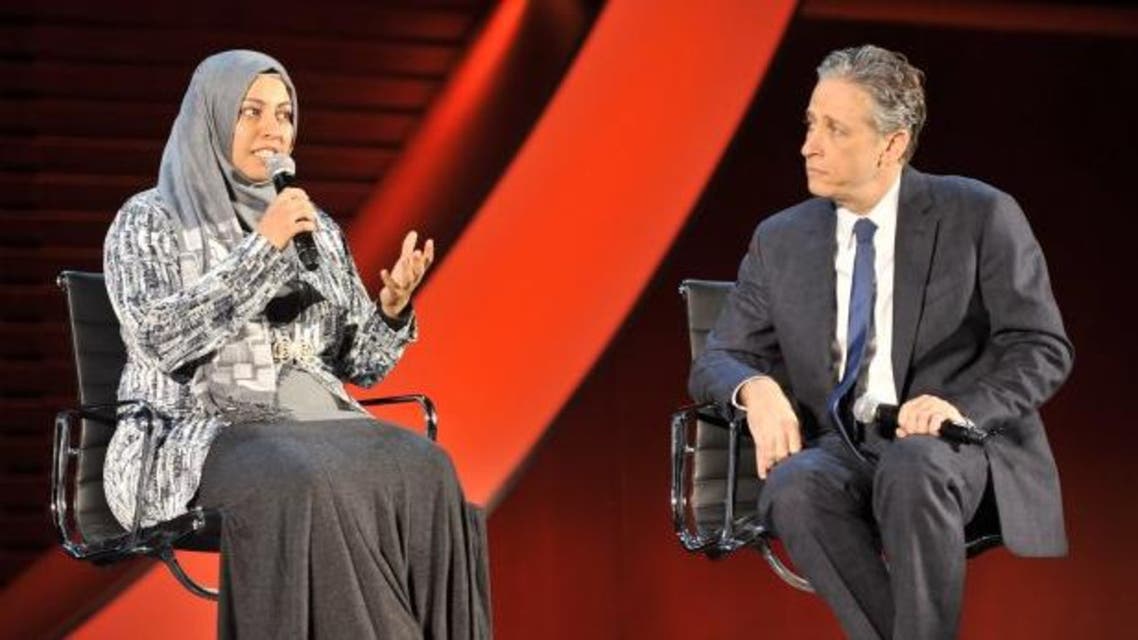 'We created a monster,' Arab Spring women activists tell Jon Stewart
The four women on the panel discussed their roles in the uprisings at a panel moderated by the top U.S. political satirist
Arab Spring women activists spoke dramatically of their role in the Middle Eastern uprising on Friday at a New York panel moderated by top U.S. political satirist Jon Stewart.
"People think of the Arab Spring as a singular event, but instead it played out differently each country," Stewart said at the Women in the World panel discussion. "When groups that don't normally have a voice suddenly raise up, that excitement and that potential is often met with a pretty serious backlash from people who had controlled those voices."
In response, Yemen Times editor-in-chief Nadia al-Sakkaf said that in her country, after the uprising "we were surprised to see how we created a monster we can't control anymore."
The four women on the panel discussed their roles in the uprisings, as well as the fact that women were the mothers of the militants in their countries.
Alaa Murabit, the 24-year-old founder of advocacy group The Voice of Libyan Women, said that the massive amount of weapons on the ground since the civil war that ousted Muammar Qaddafi had created a huge problem.
Taking the back burner
"We started rebuilding a nation by giving citizens weapons. With insecurity, women tend to take the back burner," said Murabit.
A key way to expand the role of women in the Middle East is education, she added.
"We need to make conversations about women's rights and religion… religion is important because that's how autocratic regimes thrive. We need to change the dialogue."
Stewart summarized the events of the Arab Spring by saying: "The dreams of what you idealize and what you want fall apart very quickly in insecurity and chaos… that points to the appeal of authoritarian regimes."