Egypt sets out law on sexual harassment
Proposed legislation would be the first to specifically define harassment, amid alarming rise of sexual assaults on women
Egyptian lawmakers have proposed new legislation that for the first time specifically defines and sets out punishments for sexual harassment, amid an alarming rise in assaults on women.
There is currently no specific law outlining sexual harassment, except for three articles in Egypt's penal code that were sometimes applied to cases of attacks on women.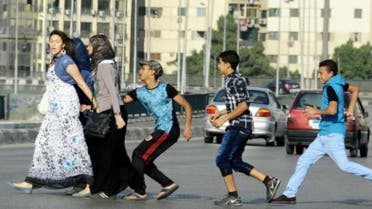 But a draft law defining the offence and setting out penalties has been sent to the cabinet for approval, the Cairo-based Ahram Online reported an aide to the justice minister as saying on Wednesday.
The proposed law defines a harasser as someone who "accosts others in a public or private place through following or stalking them, using gestures or words or through modern means of communication or in any other means through actions that carry sexual or pornographic hints," Ahram Online reported.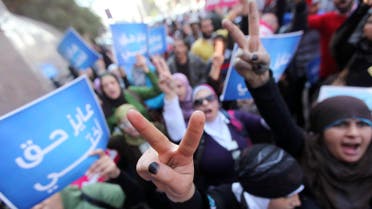 Aide Ahmed el-Sergany told reporters that the draft will be revised by the cabinet before referring it to the president to formally issue it "soon."
According to the proposed law, a harasser will receive a prison sentence, a fine or both.
An offender could serve between one and ten years in prison, and a fine ranging from around $1,433 to $2,866.
The law also stipulates three-to-five years in prison for those harassing females at their workplaces or schools, while those participating in mob sexual harassment will receive sentencing of up to five years.
The draft defines mob sexual harassment as an act when two or more individuals assault a woman. A person who sexually assaults a woman while holding a weapon will get a sentence of up to five years.
Women woes
Egyptian women have long suffered from sexual harassments including those from mobs.
One case in March went viral on social media when a female student at Cairo University came under mass sexual assault by male students. The blonde student was wearing black pants and tight long-sleeved pink shirt.
The issue of sexual harassment was put firmly on the agenda after this episode, according to el-Sergany.
For activists, the case underlined the need to change public attitudes especially when the university's president, Gaber Nassar, criticized her for the way she was dressed. A well-known TV presenter, Tamir Amin, went on a tirade on his show, saying the student was "dressed like a belly dancer."
Amid an uproar on social media, both Nassar and Amin apologized for their comments. But Amin still went on to say women should wear "appropriate" clothing when they go out.
After the ouster of President Hosni Mubarak in 2011, there have also been multiple mass sexual assaults on women during protests over the past three years.
(With Associated Press)