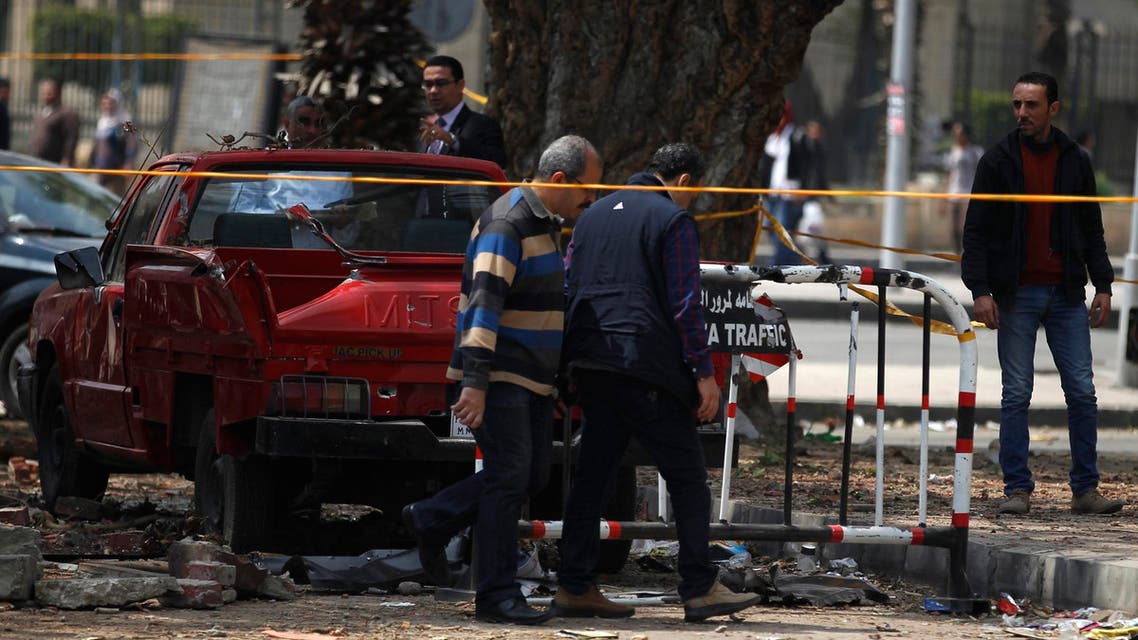 Police officer wounded in Cairo suburb blast
The police captain was wounded in the leg after an unidentified assailant threw a homemade explosive under the officer's vehicle
An Egyptian police officer was wounded Thursday in an explosion west of Cairo, the interior ministry said.
The police captain was wounded in the leg after an unidentified assailant threw a homemade explosive under the officer's vehicle in Al-Hasri Square in the 6 October suburb, an interior ministry spokesman said.
Another explosive device was found kilometers away in another busy square in central Cairo, but authorities dismantled it before it could explod, reported the Associated Press.

(With AP)