London attack victim 'brain damaged'
One of the three UAE sisters attacked on Saturday lost her eye and was left with only five percent brain function
One of the three victims of the hammer attack in London on Sunday lost her eye and was left with five percent of her brain function, police said Saturday.
The three Emirati sisters had come to London for shopping and sightseeing. The women had visited high-end stores in the West End on Saturday, according to AFP.
"The main victim suffered life-threatening head and facial injuries, has lost her left eye and significant quantities of blood," Detective Inspector Adam Ghaboos said.
"Doctors have assessed that she has five percent brain function, although her other organs are in good working function," he added, without elaborating further.
Another sister suffered two fractures to her skull, a broken left arm and a fractured cheekbone, and is due to undergo two operations in the coming week.
The third victim has a fracture to her skull and a ruptured left eardrum. She was released from hospital on Tuesday but was readmitted the following day with severe head pains.
Three children were asleep in an adjoining room during the attack, but they were unharmed.
Property worth more than £1,000 (1,200 euros, $2,000) was taken and withdrawals totaling £3,000 were made on one of the victims' bank cards.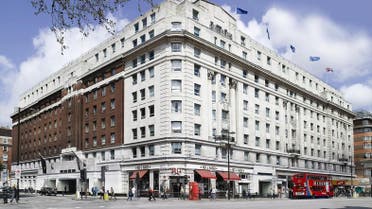 Earlier, the father of the three Emirati sisters said the perpetrator intended to kill them.
Jaafar Nasser al-Najjar told Emarat al-Youm newspaper that although his daughters had valuable possessions in their hotel room, the attacker left without stealing anything.
Najjar said he did not know why the perpetrator wanted to kill his daughters, but hitting their heads with a hammer made his intentions clear.
The attack happened at in the early hours of Sunday in a room on the seventh floor of the four-star Cumberland Hotel, next to Hyde Park and the main Oxford Street shopping thoroughfare.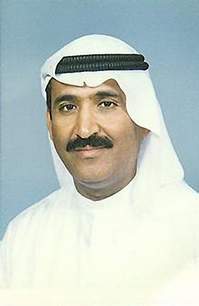 The UK's Minister for the Middle East, the Rt Hon Hugh Robertson, expressed sympathy for the three Emiratis women and their families.
"I would like to express my personal sympathy for the three victims of the attack in London on 6 April. My thoughts are with the victims and their families," he said in a statement.
The minister said he had been in contact with UAE Deputy Foreign Minister Anwar Gargash "to assure him that this is a priority for the UK Metropolitan Police, and that the excellent co-operation between the UK and Abu Dhabi Police will continue."
"Attacks of this nature are, fortunately, rare in London. We will do everything within our power to bring the perpetrators to justice," he said.
The suspects
A man has been charged with attempted murder of the three female Emirati tourists in their luxury London hotel room, police said on Friday night.
Philip Spence, 32, of no fixed abode, has been charged with three counts of attempted murder and one of aggravated burglary and will appear in custody at Westminster Magistrates' Court on Saturday, Metropolitan Police said, AFP reported.
Spence will appear with Thomas Efremi, 56, of Islington, north London, who is charged with handling stolen goods and fraud by false representation, and James Moss, 33, of Finsbury Park, north London, who is also charged with handling stolen goods.
Carly Baker, 31, of Finsbury Park, has been charged with handling stolen goods and has been bailed to appear at Westminster Magistrates' on Tuesday.
A 34-year-old man has been bailed to return pending further inquiries on a date in May.
A neighbor of Baker and Moss told Al Arabiya News Channel that he knew something was wrong when people from the police department were in the area investigating and "it looked serious."
The source said that the incident caused "great concern" because the neighborhood they lived in was usually quiet.
"We've never seen or experienced anything like this to happen, so we were quite worried what was happening because we didn't know what went on," he said.
UAE reaction
The attack is likely to affect the number of UAE tourists travelling to Britain. A recent poll showed most Emiratis no longer consider Britain their favorite tourism destination after the attack.
The poll carried out by the UAE newspaper al-Roeya revealed that a strong 76.5 percent of Emiratis no longer favor travelling to Britain.
Germany now tops the list of favored destinations for Emirati tourists, according to the poll, followed by Singapore, Malaysia and Switzerland.
About 50,000 Emirates used to travel to Britain annually and there are more 170 flights every week between Britain and the UAE.
Spending by Emirati visitors reportedly exceeds the average tourist spending in Britain.
Emiratis spent $700 million in 2012, a sharp increase from the 373 spent in the previous year of 2011, according to al-Roeya.
The UAE tourists also spend an average of $250 per night in Britain, the paper said, citing government tourism figures.
More than 23 percent indicated that a "slow investigation and meager security at the hotel made tourism in Britain dangerous and unsafe," according to al-Roeya.
(With AFP)