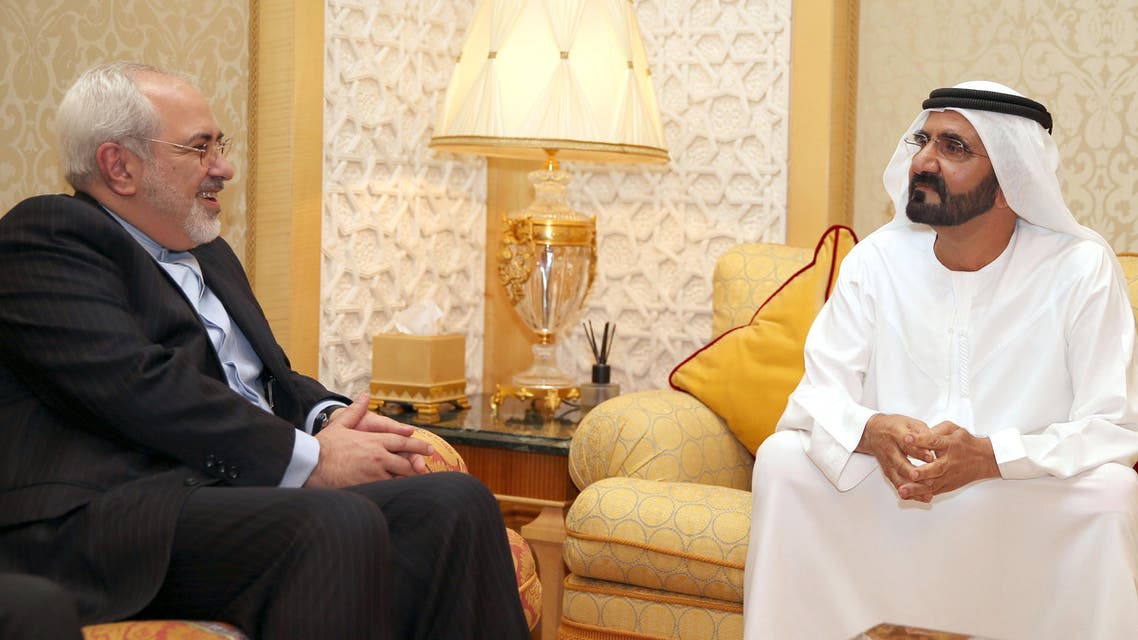 Iran's foreign minister holds talks in UAE
The Gulf states have called on Tehran to fully cooperate with the U.N. nuclear watchdog
Iran's foreign minister held talks Tuesday in the United Arab Emirates in Tehran's latest effort to mend fences with Gulf states suspicious of its nuclear program and regional ambitions.
Foreign Minister Mohammad Javad Zarif met the UAE Vice President and Prime Minister Sheikh Mohammed bin Rashid al-Maktoum, who is also the ruler of Dubai, home to a sizable Iranian community, the WAM state news agency reported.

The two discussed "bilateral relations... and ways to enhance peace and stability," WAM said, adding that Zarif delivered an invitation from President Hasan Rouhani to visit Tehran.

Zarif delivered a similar invitation to the UAE president, Sheikh Khalifa bin Zayed al-Nahyan, back in December, when he toured several Gulf countries.

At the time, Zarif sought to reassure Iran's Arab neighbors that a nuclear deal struck with world powers in Geneva in November was in their interest.

Iran agreed to freeze or roll back parts of its controversial nuclear program in exchange for an estimated $7.0 billion of relief from crippling sanctions in an interim deal aimed at buying time for the negotiation of a comprehensive accord.

The Gulf states have called on Tehran to fully cooperate with the U.N. nuclear watchdog in implementing the deal.

Iran has long denied allegations that it is covertly pursuing a nuclear weapon capability alongside its civilian program.