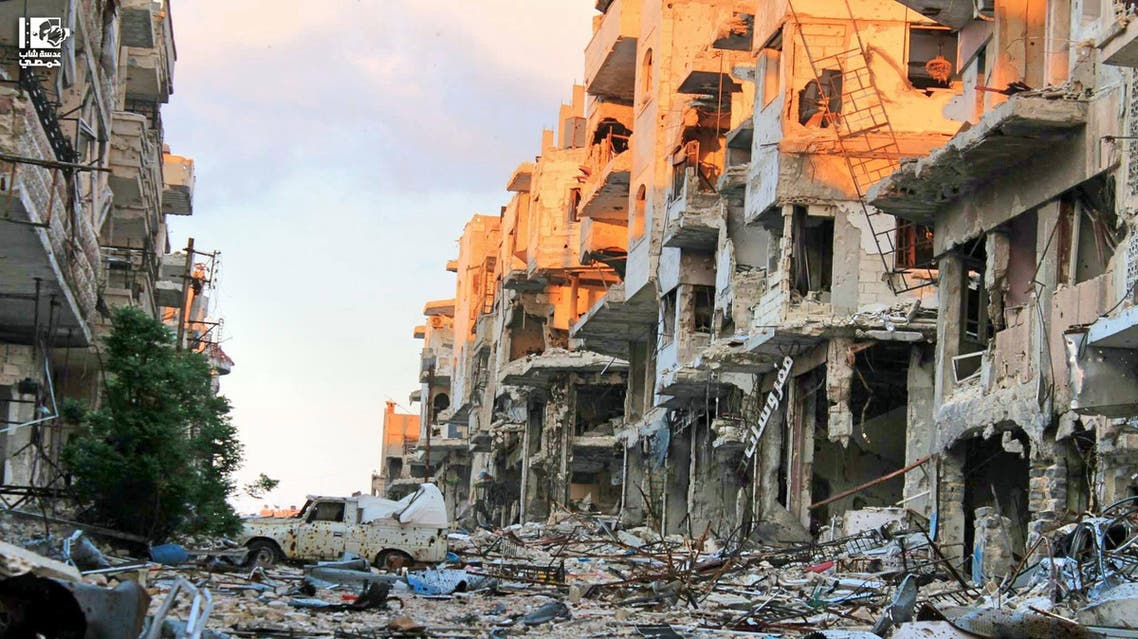 Blast kills 14 at mosque in Homs: state TV
A security source tells AFP Syrian army forces have made advances around Homs' Old City
Fourteen people were killed when a bomb went off in front of a mosque in the central Syrian city of Homs, Reuters agency quoted Syrian state television as saying Friday, and a security source told Agence France Presse the Syrian army had made advances around Homs' Old City.
"Fourteen people were killed and dozens wounded in a terrorist bomb in front of the Bilal al Habshi mosque ... as people left the mosque," the news agency quoted the state television as saying.
There was no way to verify who was responsible for the blast in front of the mosque that is in the government-controlled part of Homs, the agency said.
Hundreds of rebel fighters and civilians remain trapped in the ancient quarter of Homs, surrounded by government forces and pro-Assad militia. A deal agreed at peace talks in Geneva this year allowed some civilians to leave. But further negotiations broke down following heavy fighting this week.
A security source told AFP that a broad offensive by the Syrian Army launched earlier this week against rebel-held parts of the central city "is progressing daily by capturing buildings and tightening the noose around the terrorist groups."
The Damascus regime routinely refers to its opponents as "terrorists." Rebels have been seeking to topple Syrian President Bashar since a popular uprising swept through the country in March 2011.
The source told AFP that regime forces had also seized a church in the Old City.
Rami Abdel Rahman, director of the Syrian Observatory for Human Rights, confirmed to AFP that the army had "advanced," adding that troops were shelling the Bab Hud and Wadi al-Sayeh districts.
But he said that the army had so far only captured buildings rather than whole streets and fighting was continuing.
"There are street battles, but the loyalist forces are not advancing much because the buildings are mined," said the head of the group, which collects its information from a network of medics on the ground and opposition activists.
The remaining rebel fighters in Homs "know the area very well and refuse to leave. They want to fight until the end," he added.
(With Reuters and AFP)