Saudi Health Minister 'relieved of his post'
The move comes amid growing cases of MERS respiratory illness in the kingdom
Saudi Arabia's Health Minister Abdullah al-Rabeeah was "relieved of his post" on Monday and appointed as advisor to the Royal Court. Meanwhile, Labor Minister Adel bin Mohammad Faqih was assigned to take over the health portfolio.
"A royal order announced here today that Dr. Abdullah bin Abdulaziz al-Rabeeah was relieved of his post as minister of health and was appointed as advisor at the Royal Court," the SPA state news agency reported.
It added that Faqih, the minister of labor, "was assigned to act as minister of health besides continuing as the minister of labor."
The kingdom reported on Sunday 13 new cases of Middle East Respiratory Syndrome (MERS), a viral respiratory disease caused by a coronavirus known as MERS-CoV.
Al-Rabeeah on Sunday told a televised news conference that there was no medical reason to impose tighter precautionary measures to contain the spread of MERS, according to Reuters.
The kingdom has reported 244 cases of MERS since the illness was first identified in 2012, of which 79 cases have been fatal, according to Reuters. The spread of the virus slowed down during the winter season, but there has been a sudden spike in cases this month.
The health ministry announced 49 new cases on the past week, mostly in the port city of Jeddah.
On Sunday, al-Rabeeah said the sudden increase in MERS cases could be linked to a seasonal cause, given that a similar spike was reportedly during the same period last year, according to Reuters.
In a statement posted on the Health Ministry's website on April 9, al-Rabeeah said the situation of the MERS virus was still reassuring. "The number of Corona cases recorded is not different in Jeddah than all other regions of the Kingdom," he said.
"The Ministry of Health (MOH) has noticed, by the onset of 11 cases in Jeddah, such limited increase of cases over the past few weeks. However, the rate of incidence is still low, and doesn't represent an epidemic," he noted.
In the statement, he urged people "not to be misled by rumors or unreliable information published via the social networking sites" and called on the news media seek information about the virus from reliable state sources.
"The ministry is to inform all people of the updates or any important information in this regard," stated al-Rabeeah
He said: "The Coronavirus is novel and still mysterious worldwide, that we do not yet know a lot about ways of its transmission. Even, there is neither vaccine nor medicine for it."
Last straw
Saudi writer and columnist for the al-Hayat daily Mohammad Assaaed told Al Arabiya News the MERS outbreak was the "last straw" that led to the removal of the health minister from his post.
"There has been accumulation of successive failures, especially in the comprehensive medical insurance which people have been waiting for over the past 15 years."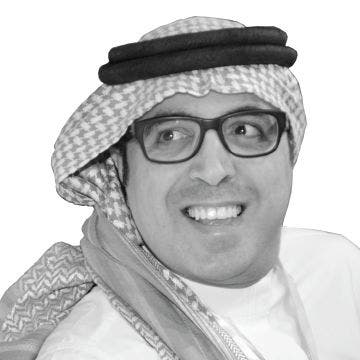 Assaaed said Rabeeah failed to take serious and urgent measure when the coronavirus first appeared in very limited scope in 2012.
"I think if it was dealt with effectively and with more seriousness at the time, the situation wouldn't have worsened," Assaaed said.
"Also the health services are still poor. He is undoubtedly an excellent surgeon, but as a manager he was less qualified in my opinion. His medical body, which is his right arm, was also not satisfied with him."
As a surgeon, al-Rabeeah is well-known for conducting sophisticated operations to separate conjoined twins. The latest of such operations was conducted on April 10 when a medical team, led by him, separated two Iraqi conjoined twins during a six-hour-long surgery at King Abdulaziz Medical City (KAMC) in Riyadh.
Read More: Saudi medical team separates conjoined twins