The number of Syrian refugees in Turkey has reached "almost one million," Prime Minister Recep Tayyip Erdogan said on Tuesday, while pledging to keep accepting those fleeing the war.

"Are we supposed to ask our brothers not to come, and to die in Syria?" Erdogan said as he addressed his party's lawmakers in parliament.

The three-year conflict in Syria has sent millions fleeing to neighboring countries and beyond.
Syrian refugees in Turkey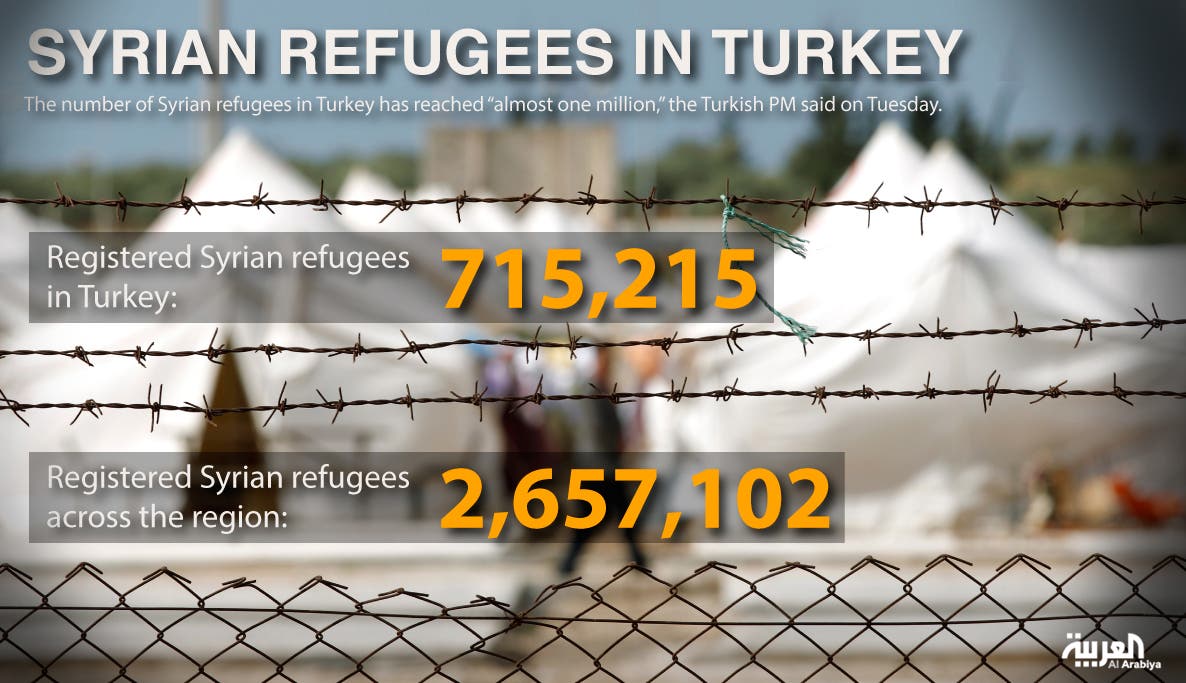 syrian refugees draw dream homes
SHOW MORE
Last Update: Wednesday, 20 May 2020 KSA 09:43 - GMT 06:43