Al-Qaeda's chief bombmaker believed dead
If his death is confirmed, Asiri would be the most senior al-Qaeda member killed since Osama bin Laden in May of 2011
Al-Qaeda's chief bombmaker is believed to be dead following a U.S.-backed special forces ambush in Yemen over the weekend.
Witnesses say a 4x4 vehicle, believed to be carrying 32-year-old Ibrahim al-Asiri and other militants, engaged in a gun battle with special forces, The Daily Mail reported on Tuesday.
While the passengers were able to shoot back, the attack left all members of the car dead, the Times said.
If his death is confirmed, Asiri would be the most senior al-Qaeda member killed since Osama bin Laden in May of 2011.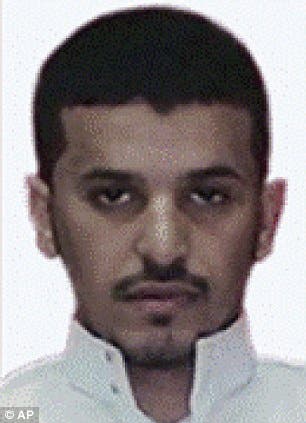 Asiri is believed to be behind the creation of a range of explosive devices for the extremist group, including liquid explosives implants which contain no mental parts making them virtually undetectable, especially to metal detectors.
This type of bomb was used in the failed "underwear bomb plot" on Christmas day of 2009 when a Nigerian man attempted to detonate a device aboard a flight from Amsterdam to Detroit.
The al-Qaeda leader reportedly created an updated version of this bomb to incorporate fail-safe triggers and a new type of explosive that is even harder to detect. The new prototype was used in a terrorist attack in May last year to mark the anniversary of Osama Bin Laden's death.
Asiri, currently considered to be one of America's most wanted men, has been described as a critical component of al-Qaeda's activities in Yemen and his death would be a substantial blow the organization.
The ambush on the car the al-Qaeda mastermind was reportedly traveling in came amid several air strikes in the central and southern provinces of Yemen on Saturday and Sunday.
It is thought that the operation was launched from an undisclosed desert air base in eastern Saudi Arabia, close to the Yemeni border.
It has been confirmed that 55 militants were killed on Sunday alone, making it the biggest strike against al Qaeda militants since at least 2012.
It is believed that those killed also include al-Qaeda in the Arabian Peninsula (AQAP) leader Nasir al-Wuhayshi.