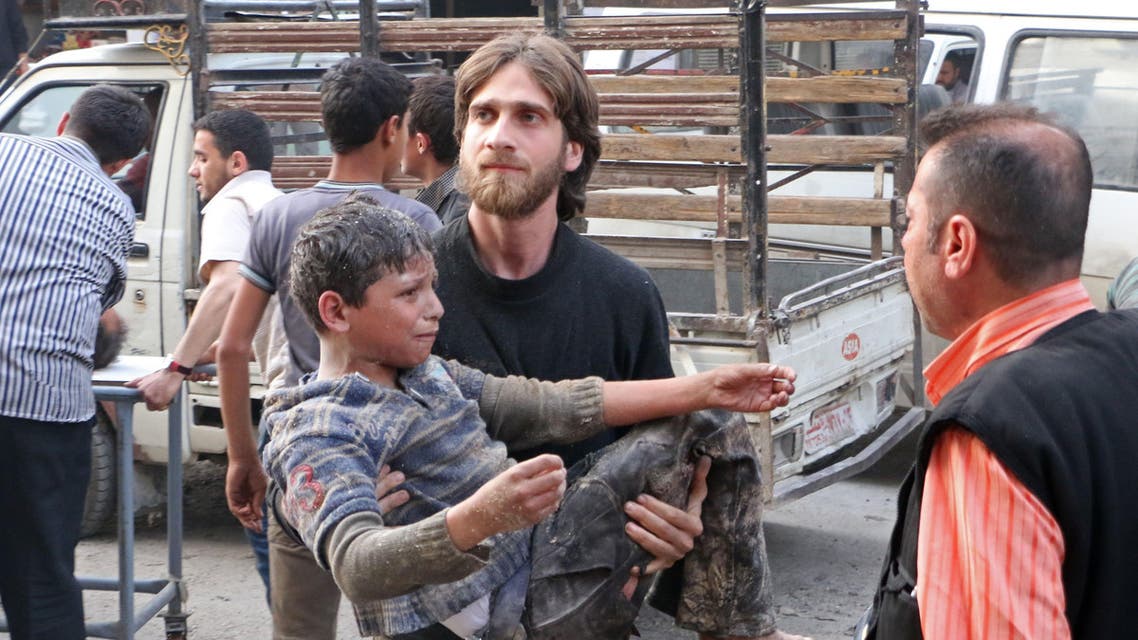 Air raid kills dozens near Aleppo market
Assad forces have been launching massive aerial offensive on rebel-held areas
A Syrian air force raid on a rebel-held town near Aleppo on Thursday killed at least 27 people and wounded others at a vegetable market, a monitoring group said.
President Bashar al-Assad's forces have stepped up their aerial bombardment of Aleppo and surrounding towns after making gains around Damascus and in central Syria.

The Syrian Observatory for Human Rights said the campaign has killed hundreds, mostly civilians, and forced thousands of families to flee their homes.

"The number of people killed in an air strike this morning on the market area of Atareb village has risen to 27, including two women and three children," said the Observatory, updating its toll from 25.

Observatory director Rami Abdel Rahman told AFP that all the dead were civilians.
According to Reuters, video footage from the aftermath of the strike, about 30 km west of Aleppo, showed charred bodies in a street among rubble and burning debris.
The force of the blast destroyed at least one building and tore through the vegetable market, leaving piles of cucumbers and tomatoes amid the dust-covered corpses and rubble.
Rebels have fought back in the north-west and southern parts of Aleppo, causing heavy casualties with their own rockets and missiles, according to a United Nations report issued this week.
The civil war, now in its fourth year, has killed more than 150,000 people and displaced many millions of others. More than 2.5 million people have fled the country.