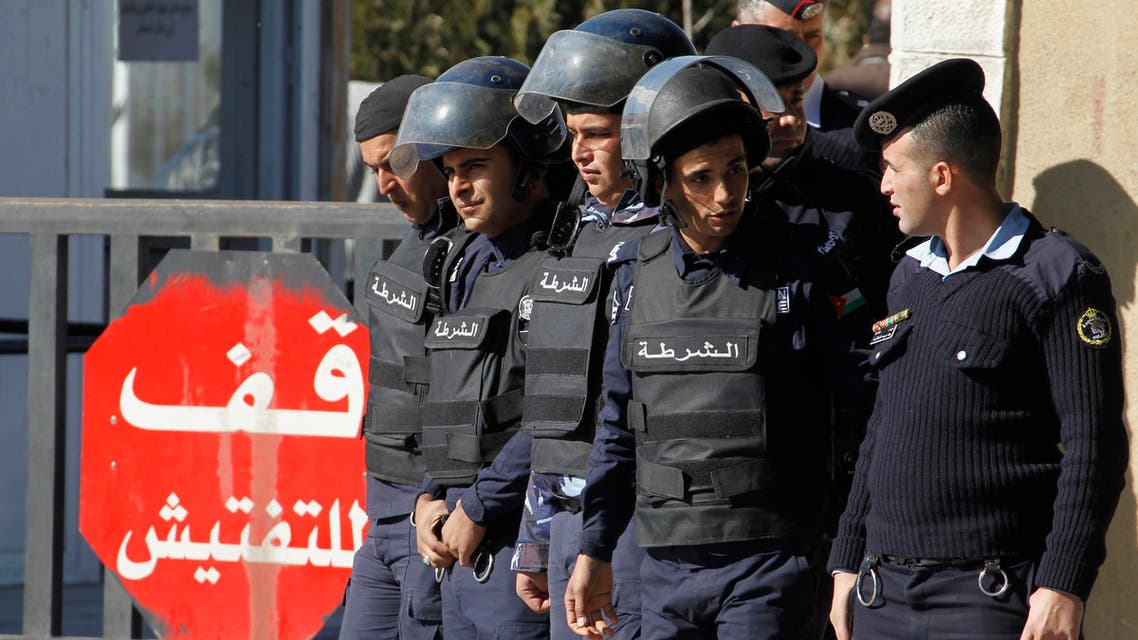 More Jordan unrest after clashes kill one
Security forces opened an investigation into the incident and launched a manhunt for the gunmen
"Outlaws" threw petrol bombs at government buildings in the restive southern city of Maan Friday, where unrest this week has killed one man and wounded five policemen, a security source said.

The violence first erupted Sunday night when gunmen opened fire at police guarding a courthouse in Maan, seriously wounding one of them.

It was not immediately clear what sparked the shooting in the impoverished city.

Security forces opened an investigation into the incident and launched a manhunt for the gunmen, triggering riots in the city, said the security source.

During one security operation Tuesday a 20-year-old man was killed in clashes with policemen outside his home, witnesses said.

The following day, angry residents blocked roads while others torched three banks and a tax office, and gunmen fired on police and other government buildings, witnesses said.

The violence did not abet, and "outlaws" opened fire from rooftops on police and used burning tyres to block off roads in the city center on Thursday, the security source said referring to the troublemakers.

Police responded with tear gas.

Early Friday other assailants were back on the streets and "threw petrol bombs at government buildings," the source said, adding that fires broke out in two offices.

"Firefighters were unable to respond because the outlaws had blocked off the roads," the source said.

Interior Minister Hussein al-Majali told the cabinet Thursday that five policemen had been wounded since the trouble began.

Maan has a bloody and rebellious past dating back to the turn of the past century, when it was the seat of the Great Arab Revolt that crushed Ottoman rule.

Last June, 13 men were charged with carrying out "terrorist" acts for their alleged roles in rioting over a double murder in the city.

And in April 2013, armed clashes between students at Maan's King Hussein bin Talal University killed four people and wounded more than 25.